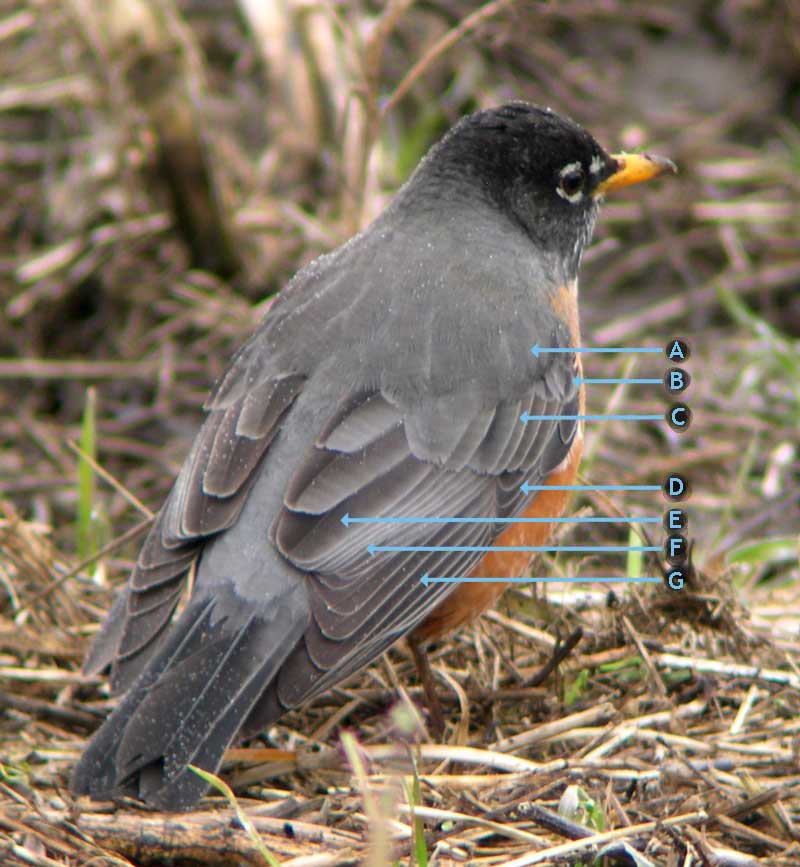 The major groups of feathers on the wing are showing well on this American Robin, and each is labeled with a letter. In the quiz below, select the letter that matches the feather group named in that question.


Bird Topography: Wings 1
Congratulations - you have completed Bird Topography: Wings 1.
You scored %%SCORE%% out of %%TOTAL%%.
Your performance has been rated as %%RATING%%
Your answers are highlighted below.
Greater Coverts (Greater secondary coverts)
Once you are finished, click the button below. Any items you have not completed will be marked incorrect.
There are 7 questions to complete.