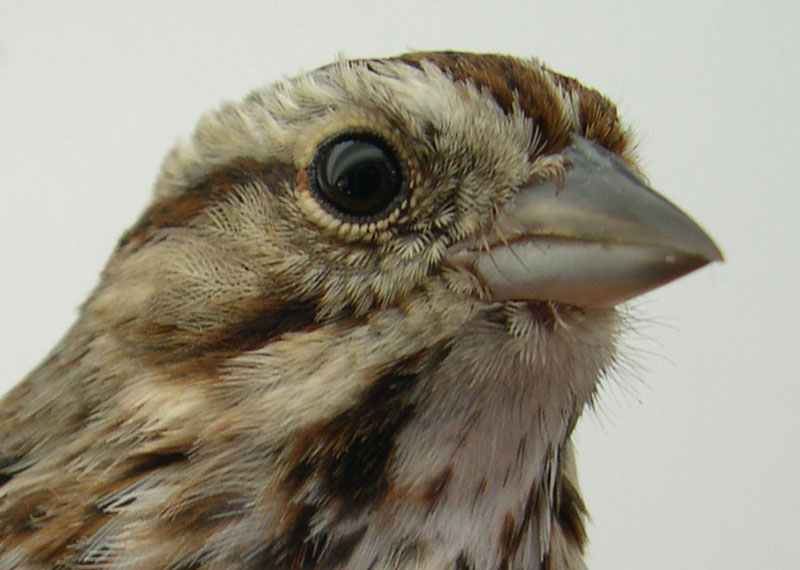 Here is a close-up of the head of a Song Sparrow, showing the feather groups and feather markings really well. In the copy below, I've outlined the feather groups, so that you can test your knowledge in the quiz that follows.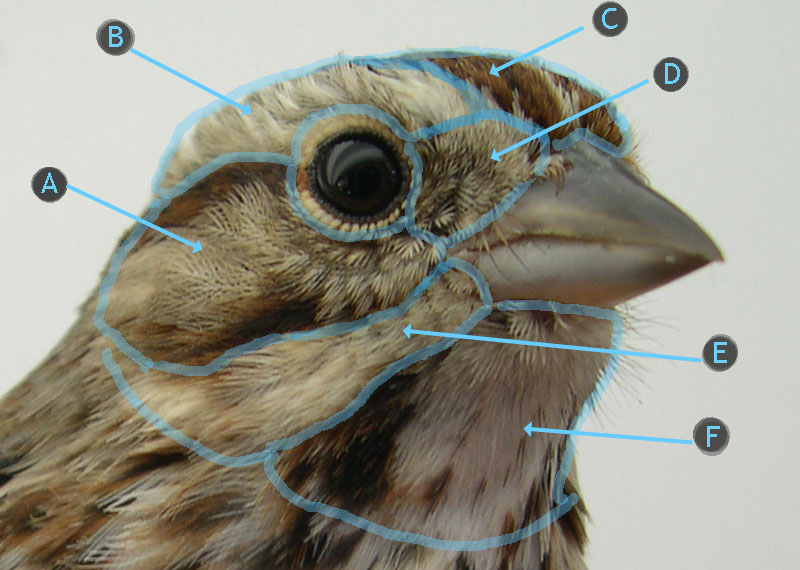 Head Feathers 2
Congratulations - you have completed Head Feathers 2.
You scored %%SCORE%% out of %%TOTAL%%.
Your performance has been rated as %%RATING%%
Your answers are highlighted below.
The supercilium is labeled:
The malar or submoustachial is labeled:
The auriculars are labeled:
Once you are finished, click the button below. Any items you have not completed will be marked incorrect.
There are 6 questions to complete.