Regardless of what you call them – submoustachial, malar, jaw stripe, mandibular stripe – the feathers along the side of the lower jaw are important for identification. Being able to distinguish this group of feathers, and confidently describe their color, is one of the trickiest and most useful skills in understanding head feathers.
Hopefully this short quiz will help.
With thanks, again, to Brian E. Small for providing the beautiful photos. You can see lots more at his website, and clicking any photo links there as well.
The color of the submoustachial
Congratulations - you have completed The color of the submoustachial. You scored %%SCORE%% out of %%TOTAL%%. Your performance has been rated as %%RATING%%

Your answers are highlighted below.
The submoustachial of this Northern Parula is: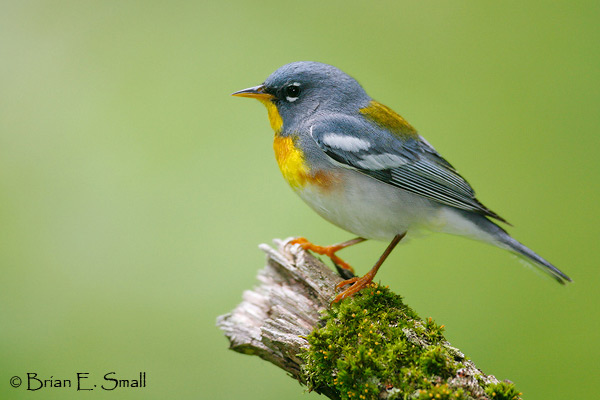 Question 2 Explanation:
The photos below show these two species in song, and with the bill open it is easier to see that the Northern Parula has dark color extending down onto the side of the lower jaw, below the mouth, while the Tropical has only yellow feathers below the corner of the mouth.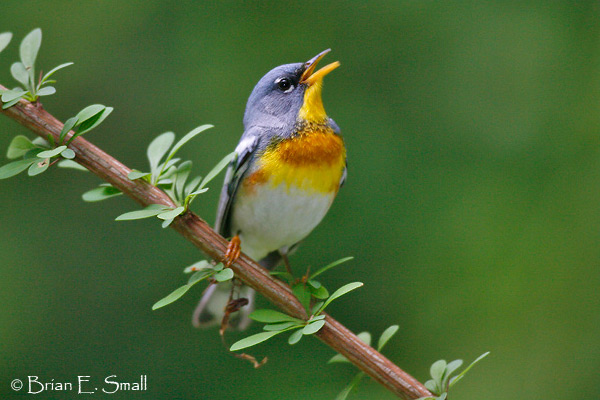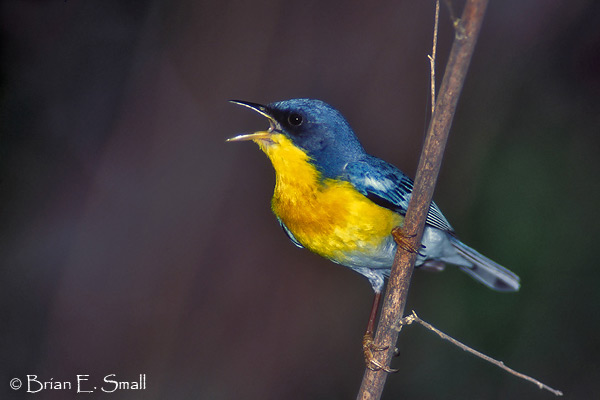 Once you are finished, click the button below. Any items you have not completed will be marked incorrect.
There are 3 questions to complete.