This quiz groups some relatively long and narrow wings. Pay special attention to subtle differences in shape, and bold white patterns.
With thanks to the online wing collection of the Slater Museum of Natural History, University of Puget Sound for allowing the use of these photos.
Long wings quiz
Congratulations - you have completed Long wings quiz. You scored %%SCORE%% out of %%TOTAL%%. Your performance has been rated as %%RATING%%

Your answers are highlighted below.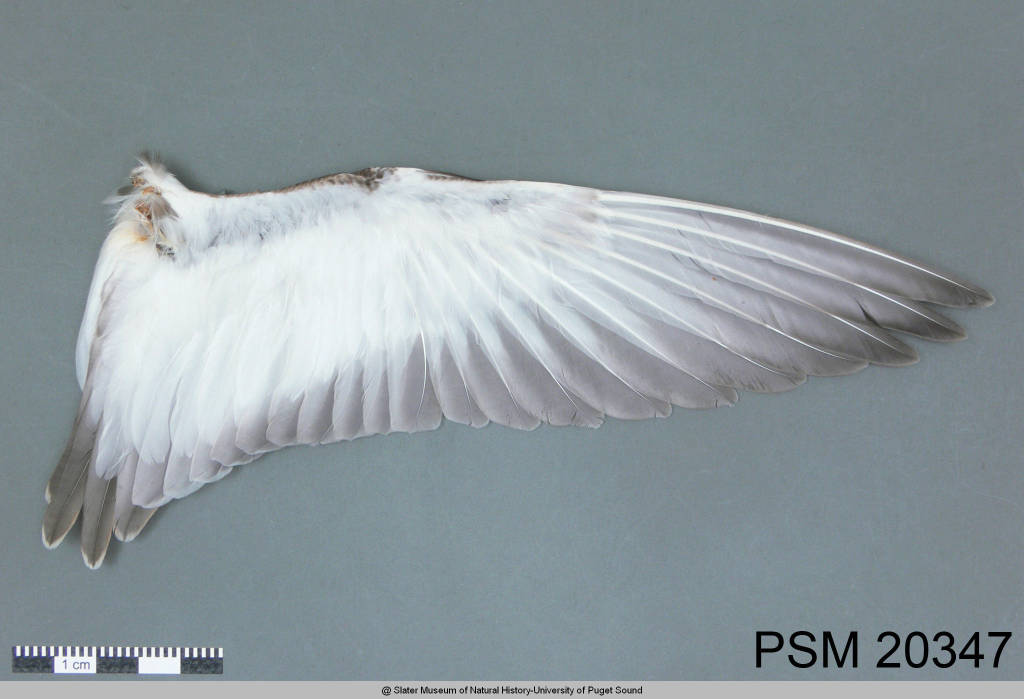 | | |
| --- | --- |
| | Laughing Gull |
| | Ruddy Turnstone |
| | Common Tern |
| | Black-tailed Godwit |
Question 2 Explanation:
A trick question, this is the underside of the wing, and not easy to identify. Lots of sandpipers, gulls, and terns have long pointed wings that are mostly white below. The very long tertials (innermost secondary feathers) mark this as a shorebird of some kind, not a gull or tern, and Black-tailed Godwit would show a somewhat better-defined dark trailing edge than this, and slightly broader wings proportionally. Turnstones have some of the whitest underwings of any shorebird.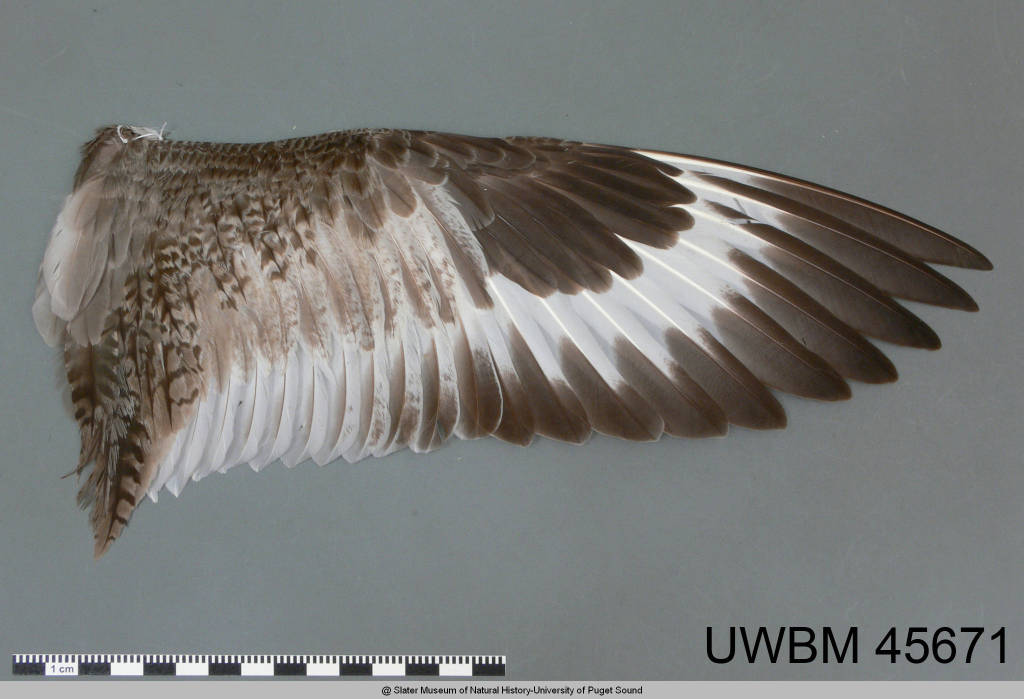 | | |
| --- | --- |
| | Black-bellied Plover |
| | Willet |
| | Ruddy Turnstone |
| | American Oystercatcher |
Question 3 Explanation:
Not a trick question. Willet has one of the most obvious white wingstripe patterns of any sandpiper, and has relatively broad and rounded wings. Black-bellied Plover would have much narrower and more pointed wings. American Oystercatcher would have a simpler tricolored pattern of dark brown, black, and white.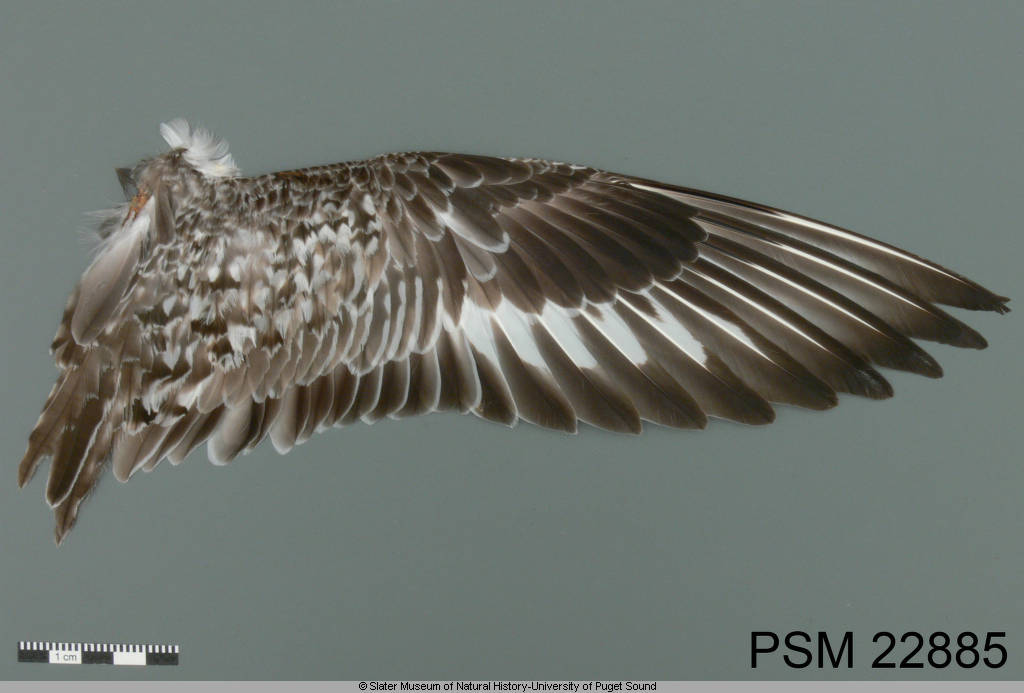 | | |
| --- | --- |
| | Black-bellied Plover |
| | Ruddy Turnstone |
| | American Golden-Plover |
| | Willet |
Question 4 Explanation:
White at the bases of the primaries and secondaries form a pale wingstripe, and this pattern – with more white on the primaries than on the secondaries – is typical of plovers and not sandpipers. Golden-Plovers show less white, and would have some golden color on the wing coverts.
Once you are finished, click the button below. Any items you have not completed will be marked incorrect.
There are 4 questions to complete.