With thanks to the online wing collection of the Slater Museum of Natural History, University of Puget Sound for allowing the use of their wing photos.
With thanks, again, to Brian E. Small for providing the beautiful photos. You can see lots more at his website, and clicking any of his photos links there as well.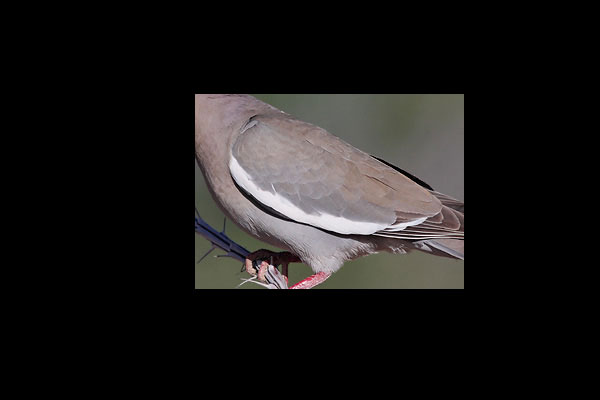 White wing patches 4
Congratulations - you have completed White wing patches 4. You scored %%SCORE%% out of %%TOTAL%%. Your performance has been rated as %%RATING%%

Your answers are highlighted below.
The species is:
| | |
| --- | --- |
| | Northern Mockingbird |
| | White-winged Dove |
| | Sora |
| | Common Ground-Dove |
The white feathers on the wing include some or all of the following (check all that apply):
| | |
| --- | --- |
| | Primary coverts |
| | Lesser secondary coverts |
| | Median secondary coverts |
| | Greater secondary coverts |
| | Primaries |
Question 2 Explanation: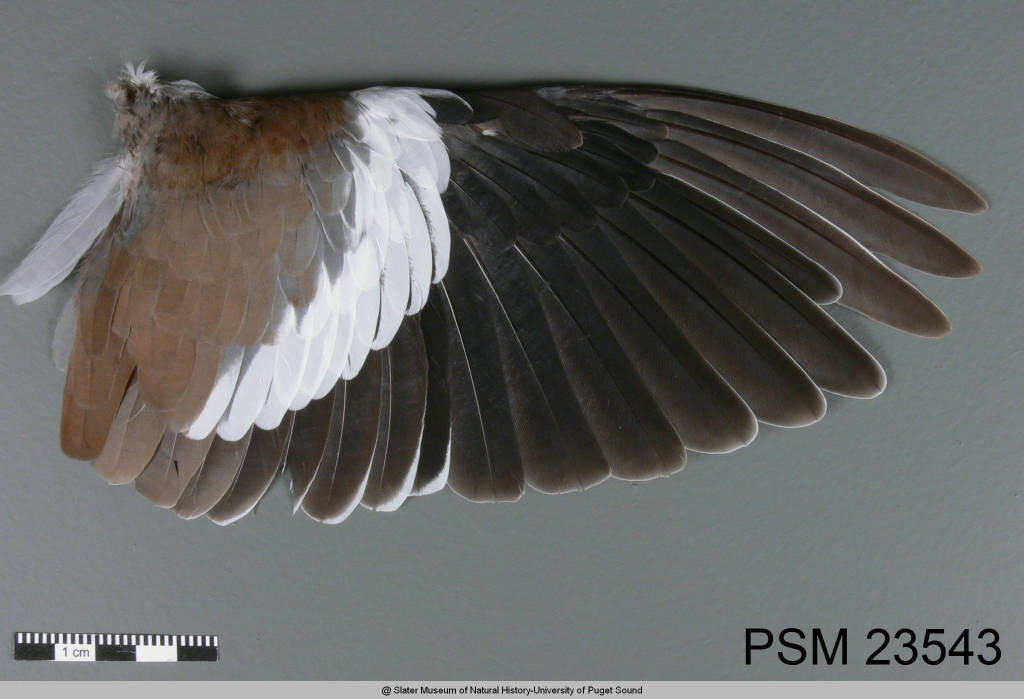 The wing structure of doves is a little different compared to songbirds, so that on the folded wing the secondary coverts hide almost all of the secondaries. The white patch includes almost all of the greater coverts, and then just the outermost feathers of each row of smaller coverts up to the leading edge of the wing. Most of this disappears under the other (inner) wing coverts in each row when the wing is folded. Also notice the thin white tips on the secondaries and look for those on the folded wing above.
Once you are finished, click the button below. Any items you have not completed will be marked incorrect.
There are 2 questions to complete.