This week's quizzes will be looking at some warblers, in anticipation of the spring migration.
With thanks, again, to Brian E. Small for providing the beautiful photos. You can see lots more at his website.
Warblers 1
Congratulations - you have completed Warblers 1. You scored %%SCORE%% out of %%TOTAL%%. Your performance has been rated as %%RATING%%

Your answers are highlighted below.
The species is:
| | |
| --- | --- |
| | Northern Parula |
| | Yellow-breasted Chat |
| | Hooded Warbler |
| | Common Yellowthroat |
Question 1 Explanation: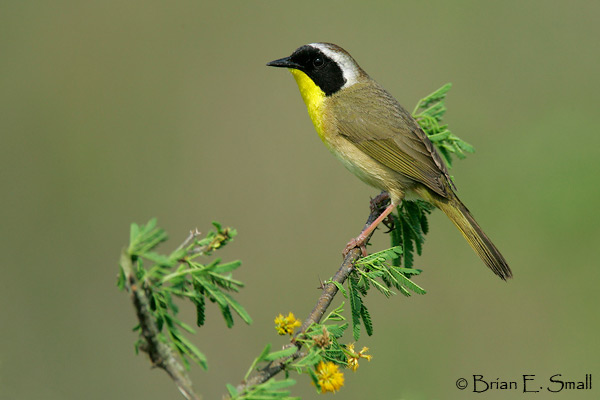 What color are the auriculars?
Question 2 Explanation:
The auriculars, or ear coverts (or cheeks) are all black. The black mask spreads onto parts of all the surrounding feather groups.
Once you are finished, click the button below. Any items you have not completed will be marked incorrect.
There are 2 questions to complete.
You can read more about bird topography in my book Sibley's Birding Basics.