Today's quiz features a bonus

And we have a winner – Congratulations to Nicholas! Thanks to all who entered. Watch for another quiz giveaway in the near future.


Everyone who submits a perfect score by 9 PM Eastern Time on Thursday May 24th, will be entered in a drawing to win a prize.

The prize this week is my Red-tailed Hawk t-shirt design from Liberty Graphics. Or take your pick of any of my other t-shirts from Liberty Graphics – Bluebird, Saw-whet Owl, Warblers, Hummingbirds, etc.) Of course, even if you don't win, you can still order the shirts from Liberty Graphics here.

After you get all five questions correct, just click the "Get Results" button at the end of the quiz and then submit your results.

There is no limit to how many times you can attempt the quiz, so feel free to keep trying until you get all five questions right. ((Some more rules: This contest is open to anyone, however, the prize must be deliverable by the United States Post Office to an address in the United States or Canada only. No shipments outside of this area will be made.
The winner will be notified by email.
Entering your email address means that you might receive occasional emails from me in the future about Sibley Guides news and events, but I will never give your email address to anyone else.))

Scroll down to take the quiz, and good luck!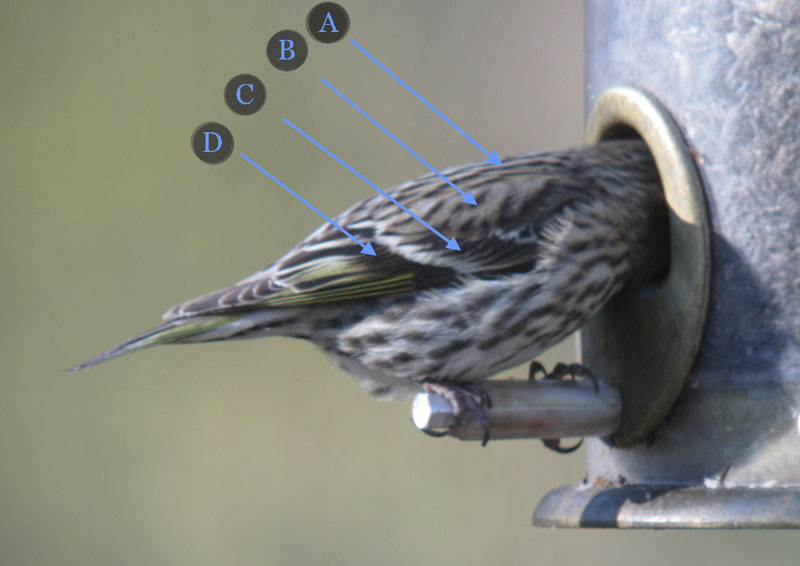 [mtouchquiz 46]