This bird was photographed in North America, and it's not some exotic vagrant.
Strikingly patterned, but what is it?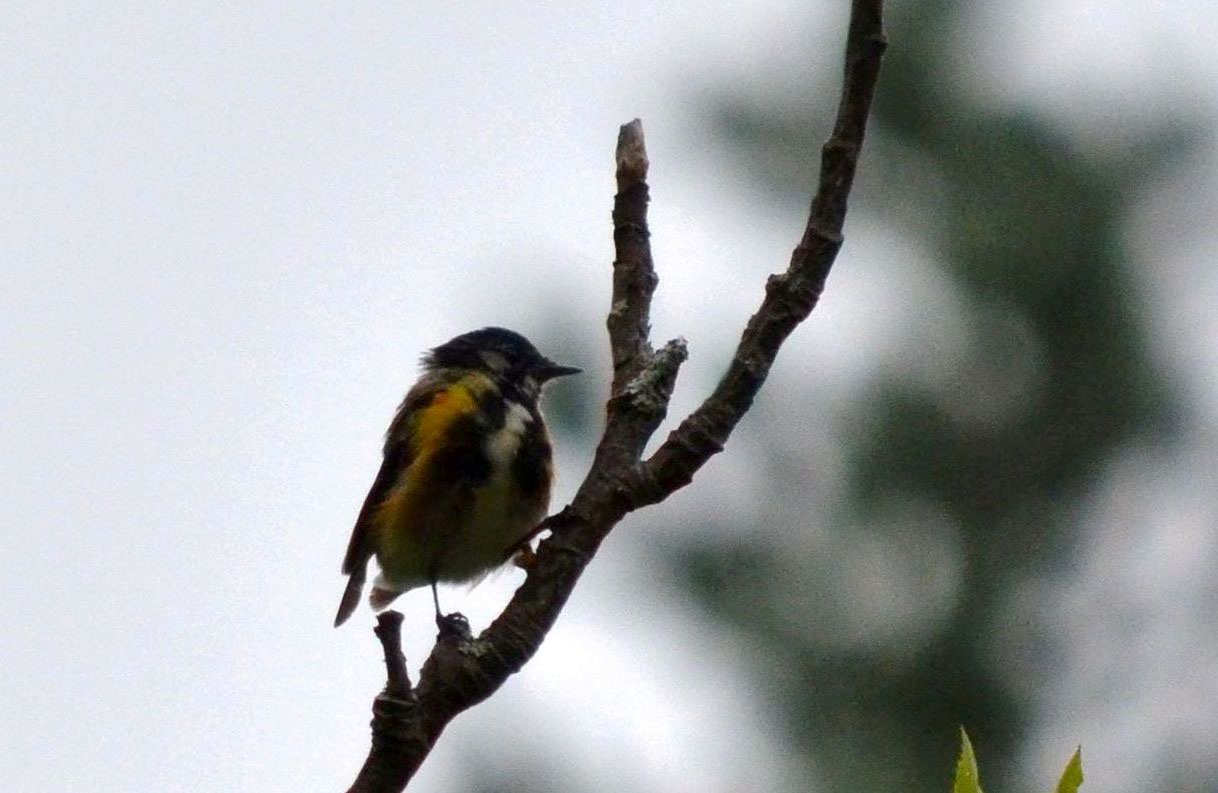 What species is this?
Magnolia Warbler

Hint:

Magnolia would show yellow on the throat and center of the belly, black streaks below, white eyebrow, etc. This bird is molting from one plumage to another.

A hybrid

Hint:

That's what I thought at first, but no, it's not a hybrid. The odd plumage pattern is explained by molt.

Yellow-rumped Warbler

Hint:

Too much black on the throat, white on the auriculars, no white on the lores, etc. Think molt.

Chestnut-sided Warbler

Hint:

The face pattern suggests Chestnut-sided, but that species would have chestnut and white on the flanks, yellow crown, etc. Think transitional plumage during molt.

American Redstart
Question 1 Explanation:
Here is another photo from the side (click to enlarge):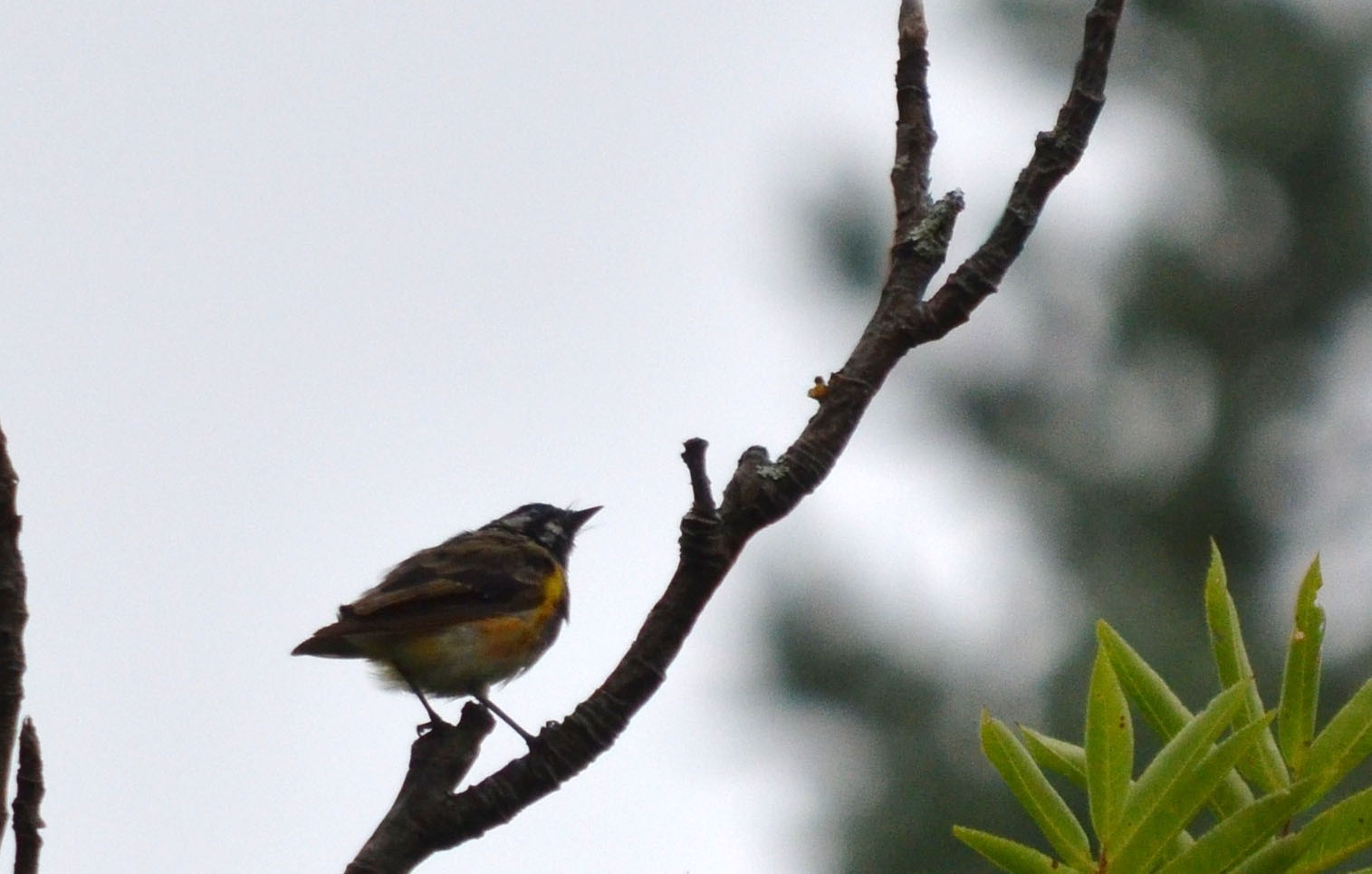 https://picasaweb.google.com/lbogarad/CanadianMysteryBird?authkey=Gv1sRgCIr83ejKwsPBxQE
Photos by Len Bogarad, used by permission. This bird was photographed Jul 15, 2012, on Campobello Island, NB.
I confess that when I first looked at these photos I was convinced this must be a hybrid. It wasn't until about 24 hours later that the idea of American Redstart came to me. Everything fits a one-year-old male Redstart in transition from the brown-backed, yellow-sided immature male plumage to the black and orange adult male plumage.
If it had even a single tail feather the ID would be obvious, but it's a great example of the kinds of challenges that crop up this time of year while birds are molting.
There is 1 question to complete.