Test your bird identification skills with the three photos below. These three sparrows were all photographed in Concord, MA on 11 Sep 2012. Can you identify the species?
Today's quiz features a bonus

Everyone who submits a perfect score by noon Eastern Time tomorrow – Thursday September 13th – will be entered in a drawing to win a prize. And we have a winner! Congratulations to Tim, and thanks to all who entered.

The prize this week is donated by Acopian BirdSavers – the best way to prevent birds from hitting your windows. The winner will receive a window protector custom-made to fit their window. Of course, even if you don't win, you can still order your own BirdSavers from Acopian BirdSavers (or even make your own).

Scroll down to take the quiz, and good luck!
Congratulations - you have completed Sparrows in September.
You scored %%SCORE%% out of %%TOTAL%%.
Your performance has been rated as %%RATING%%
Your answers are highlighted below.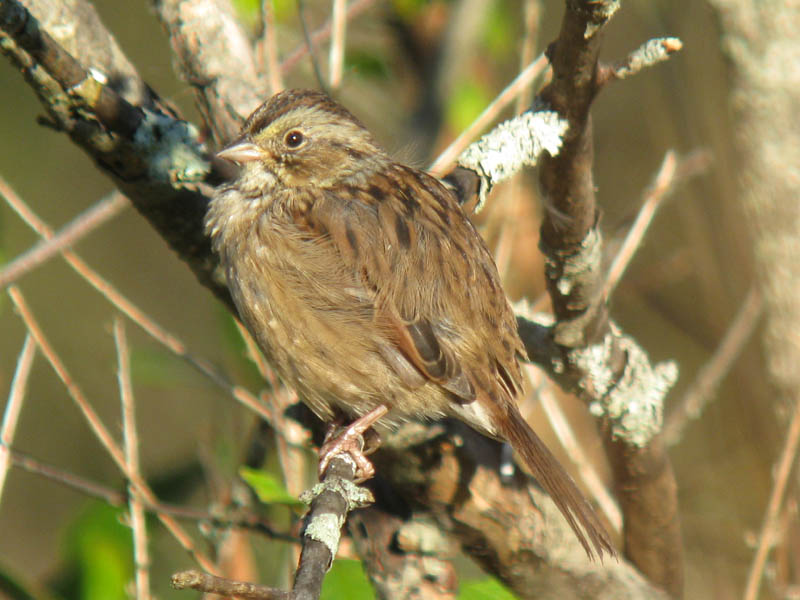 | | |
| --- | --- |
| | White-throated Sparrow |
| | Lincoln's Sparrow |
| | Song Sparrow |
| | Swamp Sparrow |
Question 1 Explanation:
The bright rusty overall color is distinctive, including broad rusty edges on the tertials (just visible under the overlapping flank and back feathers) and tail, and dark rusty back. Also notice the thin band of gray across the nape, and small bill with yellowish base.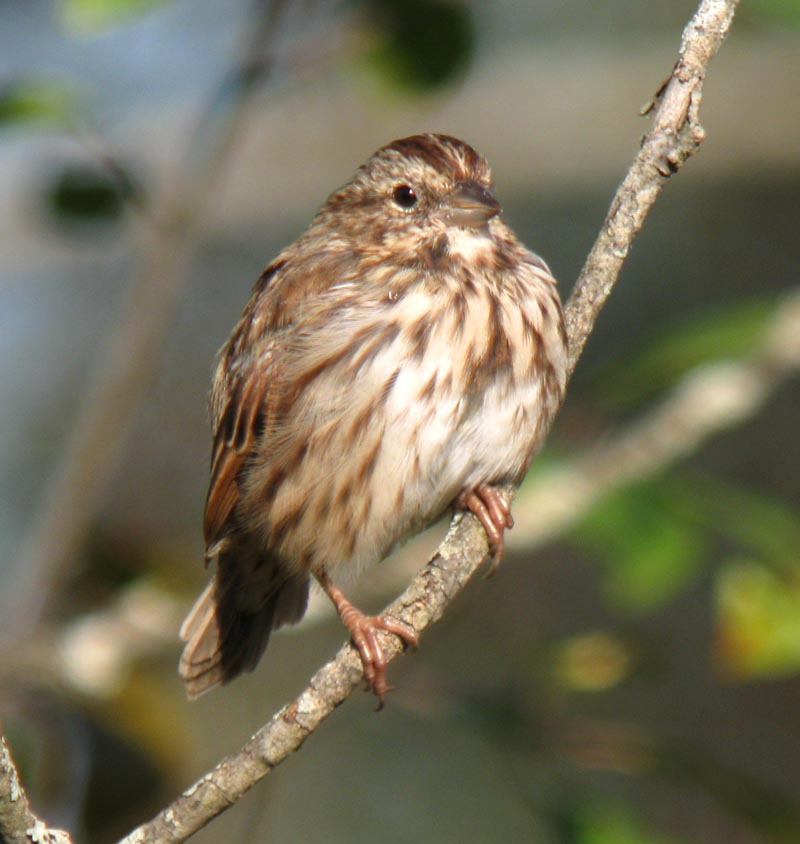 | | |
| --- | --- |
| | Swamp Sparrow |
| | Song Sparrow |
| | Fox Sparrow |
| | Savannah Sparrow |
Question 2 Explanation:
The thick and blurry reddish-brown streaking, large gray bill, and central breast spot all point to a typical eastern Song Sparrow. Notice that the tail is actively molting, with feathers short and of various lengths. This "messy" molting appearance is typical of adults, whereas juveniles grow all of their tail feathers simultaneously in the nest, and do not molt them again until about a year old.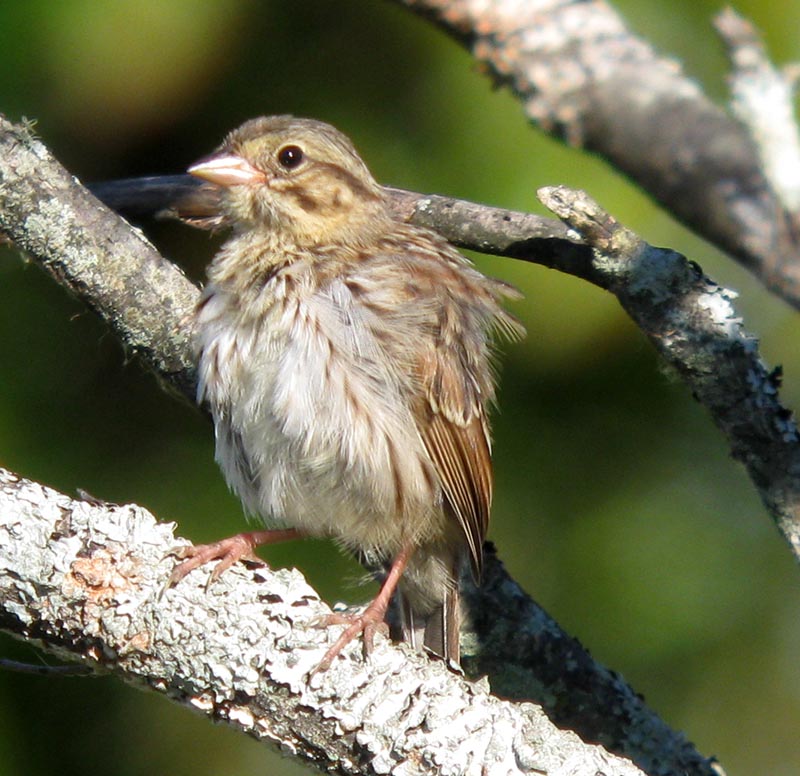 | | |
| --- | --- |
| | Song Sparrow |
| | Savannah Sparrow |
| | Lincoln's Sparrow |
| | Swamp Sparrow |
Question 3 Explanation:
This is a juvenile Song Sparrow, and looks very different from the adult. Color and pattern is extremely variable, with some (like this bird) suggesting Savannah or Lincoln's Sparrow. Some are essentially unstreaked below and others very densely streaked. Watch for the lax feathers and indistinct patterns that indicate a juvenile, and expect to be confused in August and early September.
Once you are finished, click the button below. Any items you have not completed will be marked incorrect.
There are 3 questions to complete.