Find the Greater Secondary Coverts
These are some of my digiscoped photos from a recent trip to Belize, all taken at the fantastic Black Rock Lodge.
On each photo body parts are labeled with letters, and your challenge is to identify the greater secondary coverts on each bird.
Good luck!
Belize Bird Topography
Congratulations - you have completed Belize Bird Topography.
You scored %%SCORE%% out of %%TOTAL%%.
Your performance has been rated as %%RATING%%
Your answers are highlighted below.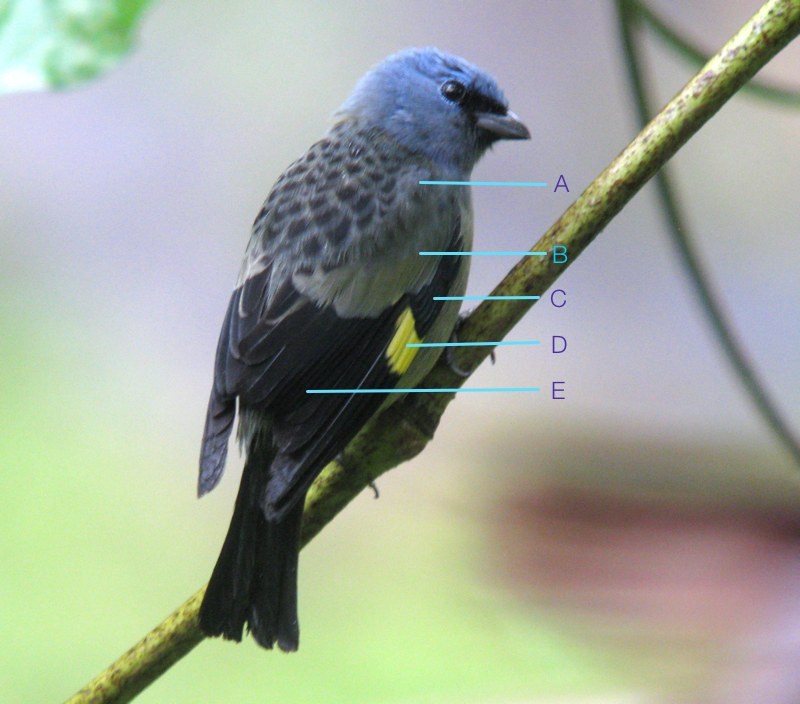 Yellow-winged Tanager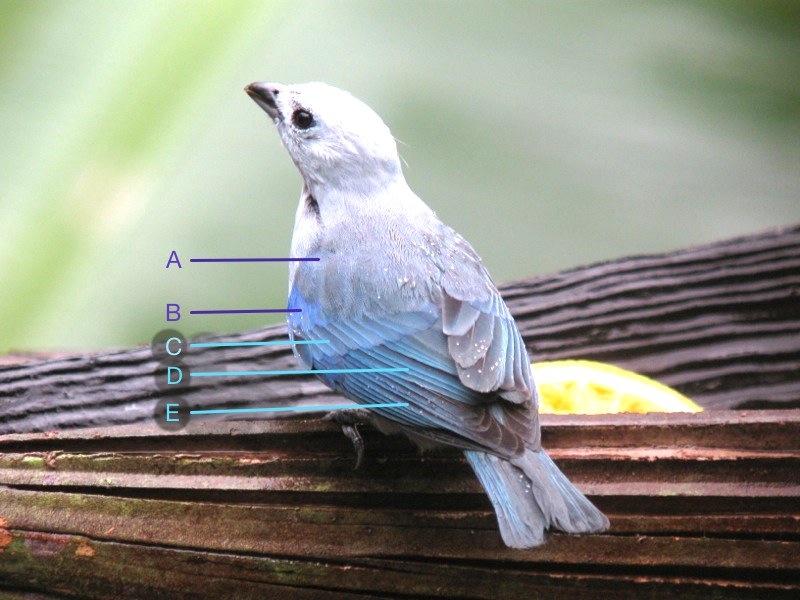 Blue-gray Tanager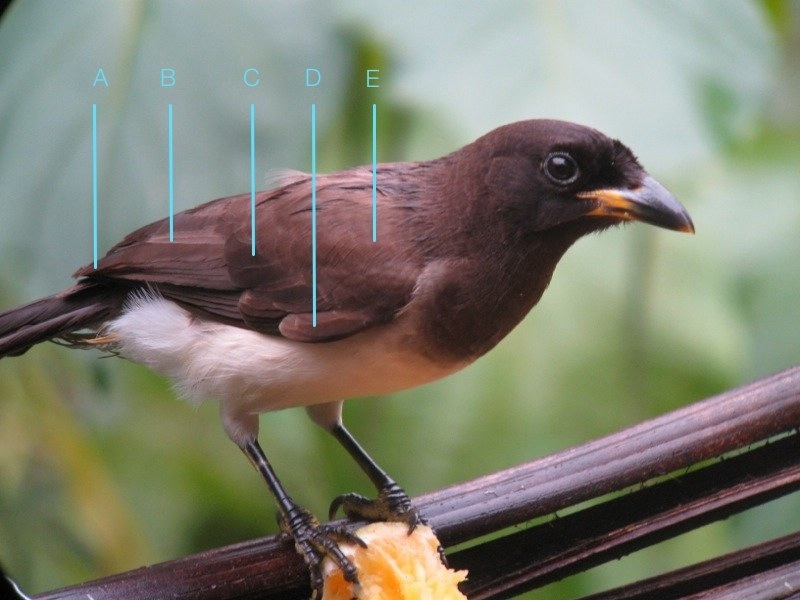 Brown Jay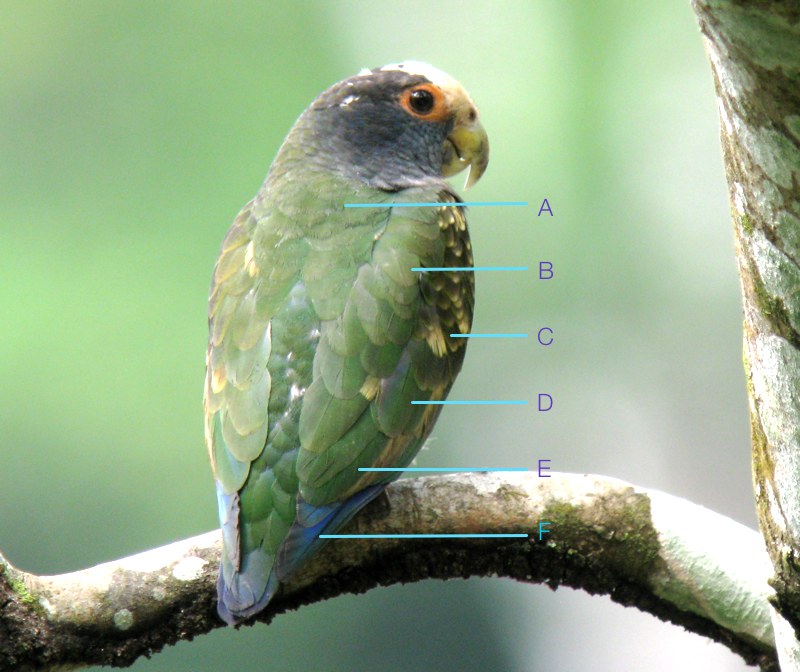 White-crowned Parrot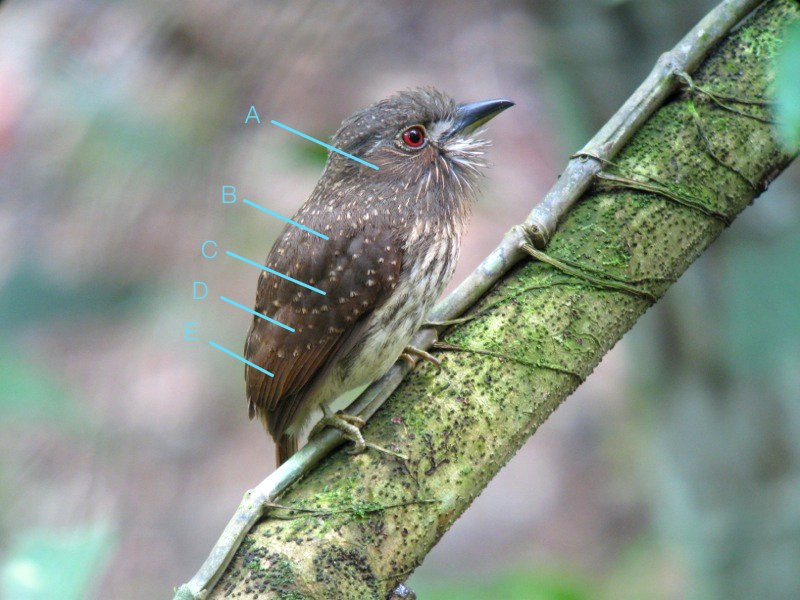 White-whiskered Puffbird
Once you are finished, click the button below. Any items you have not completed will be marked incorrect.
There are 5 questions to complete.