I have just created a large set of new quizzes designed to test your skills at estimating numbers.
You can enter the site at SibleyBirds.com, and you will also find a brief discussion of the art of estimating numbers.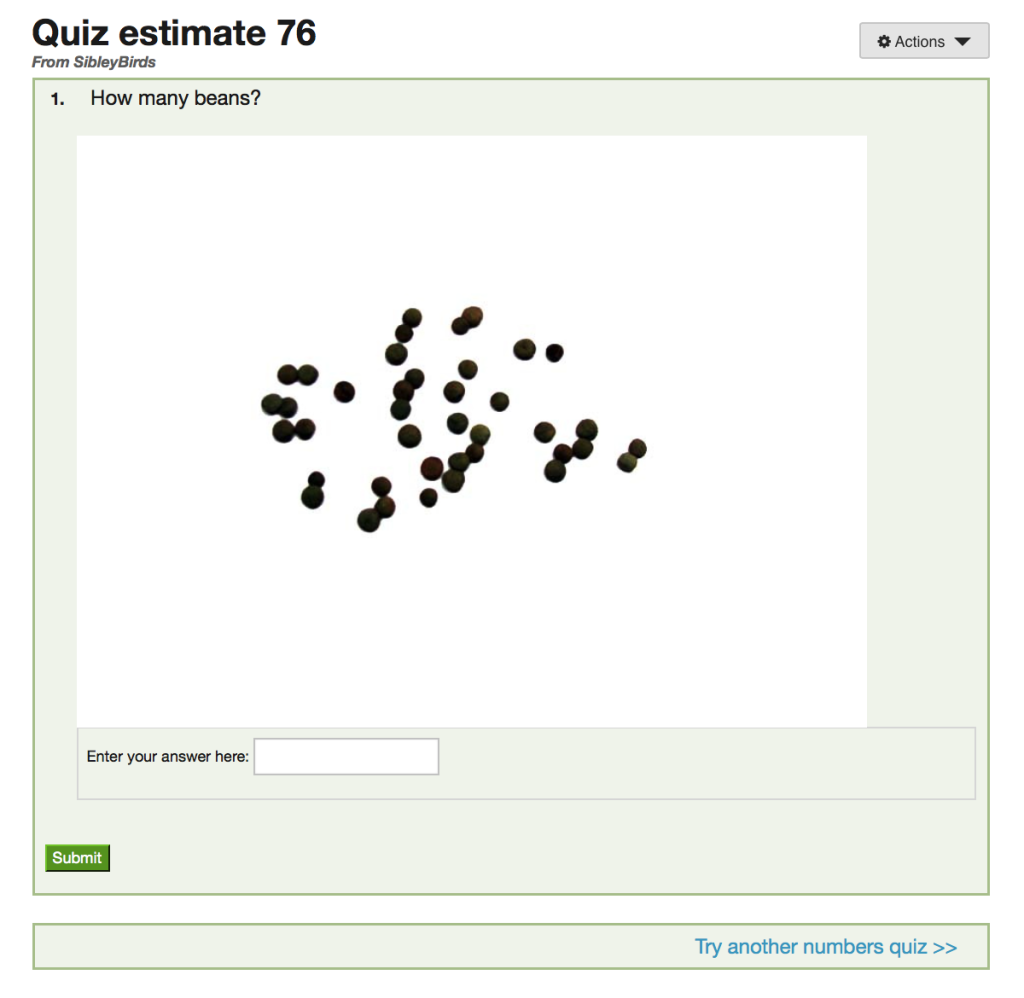 This is very much a "beta" version, so thanks in advance for your patience if anything doesn't work quite right or goes offline. Please let me know what you like or don't like about the site. You can leave a comment below, or in the Actions/Discussion link on each quiz.