Both the 1000 piece and 2000 piece puzzle have the same design. A copy with all of the species' names is shown here.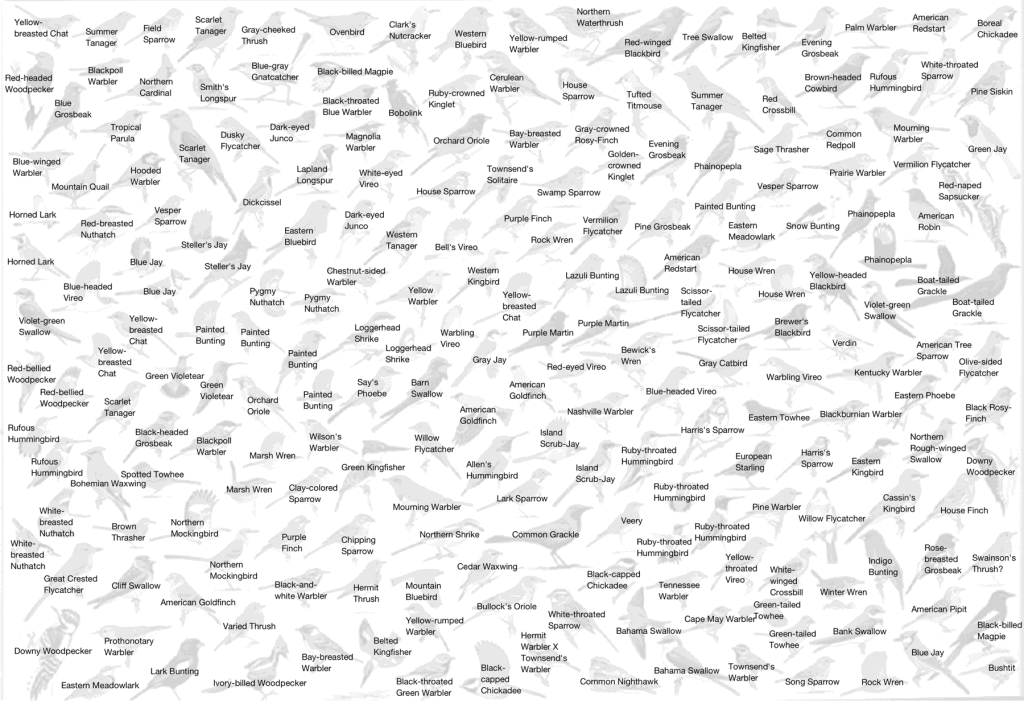 ---
A very challenging, high-quality puzzle using images from the Sibley Guide to Birds of over 100 species of North American birds.
A smaller 1000-piece version of the same design is also available.
2000-Piece Puzzle
Box size: 10″ x 12″ x 2.37″
Finished Puzzle Size: 38.25″ x 26.63″
Made in the USA using the highest quality blue board
Strong high-quality, easy fit puzzle pieces that won't break