I'm David Sibley, author and illustrator of the Sibley Guides and other books (and now apps as well) about birds and nature. I've been an avid birdwatcher for most of my life, with drawing and painting as a way of exploring nature. Simple observation always leads to new ideas and new discoveries, and one of my greatest satisfactions is learning new things about the natural world. In my books I try to pass along some of that knowledge – as well as the wonder and joy that I have experienced over the years – to help others gain a deeper understanding of the world around them.
Thanks for visiting, and Happy Birding!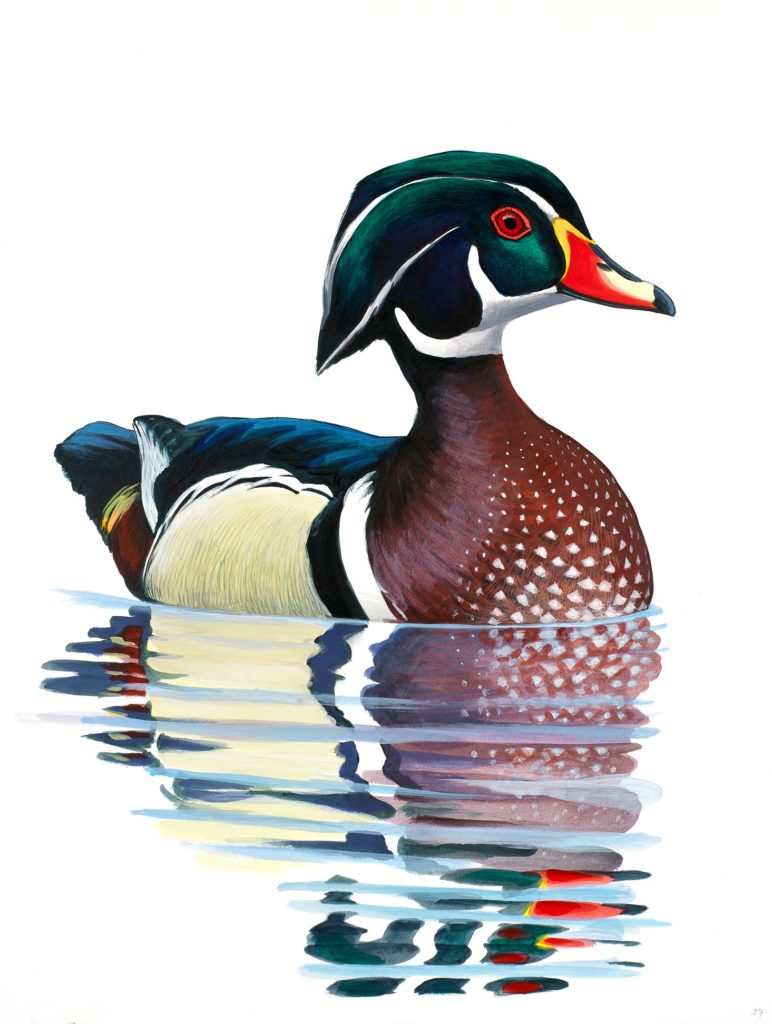 Check out the new updates to my Art Gallery page, with more coming soon
Visit me on Facebook and Instagram
Check back for new listings of original art for sale or
Check out the listing and map of upcoming events
---
Most helpful FAQs
You'll find more FAQs listed on their related pages. Let me know if you have other questions not already covered.
They are all the same (with one exception). The Sibley Guides to Birds and Trees have only one binding, called "flexibound". It is a flexible cover, thicker than a typical paperback and extending beyond the page edges. It is intermediate between the traditional "paperback" and "hardcover" styles, and many sellers list it as one of those two categories.
Regardless of how it is listed, all copies for sale have the same flexibound cover. The only exception is the Sibley Guide to Bird Life and Behavior, which was originally published in a hardcover binding, but is now sold as flexibound.
These books share the same illustrations and maps, and very similar text, differences are mainly in the size of the books and the inclusion of species and variations.
Summary: The big guide is more of a reference book and is recommended when you want to have access to all species and as much information as possible about every species. The smaller Eastern and Western Guides are true "Field Guides" and are recommended when you want a more portable size and a book that focuses on the species and variations you are most likely to see.
Size: The Eastern and Western guides are much smaller. At just under 5 by 8 inches, and under 1.5 pounds, they will fit into many pockets. The "Big Sibley" is larger at 6.25 by 9.75 inches, and nearly twice as heavy at 2.5 pounds. It will fit in a large jacket pocket, but generally has to be carried in a backpack or other bag.
Some benefits of the larger size of the big Bird Guide is that maps are larger (about 10%) and illustrations are larger (variable but up to 20% or more), and there is room for more illustrations and text.
Species included: The big guide covers over 900 species – all of the regularly occurring species (and some rarities) found in North America north of Mexico. The smaller Field Guides leave out the species that are absent or very rare in that region. The Western Guide includes about 715 species and the Eastern guide includes about 650 species.
Variations included: To make room for all of those species in a smaller format, the Eastern and Western guides include fewer images of each species. Species that are rare in a region have very limited coverage with only one to three illustrations, and even many common species have the number of illustrations reduced, with some subtle or seldom-seen variations dropped.
Differences in content: The text for many species is changed slightly between the three books. Mostly this reflects regional differences in status or other features, but in some cases text was also rewritten to reflect different identification challenges in each region. Some text simply wouldn't fit in the smaller books and was cut (for example, voice descriptions are shortened), and the sidebar essays on various topics are slightly different among the three books. The revised Eastern and Western field guides were published two years later than the big guide, and include several species of introduced exotic birds that are not included in the big guide. These are primarily found in southern California and Florida: Pin-tailed Whydah, Bronze Mannikin, Orange-cheeked Waxbill, and Cinnamon-rumped Seedeater, and Japanese White-eye.
Books that are sold directly through this website are always signed, and can also be personalized according to your instructions (for example "to John James, Happy Birthday!"). At checkout you will see a box where you can enter any special instructions for an inscription, and I will take care of that before I ship the books.
To see a list of books that are sold through this website click here. (Prints are also sold directly here and all are signed)
If you would like a signed copy of a book that is not sold here, the easiest way is to check my events schedule and contact the bookstore at one of my upcoming events. Most stores will be happy to take your order for a book with inscription and shipping, and I will sign the book when I am at the store.
If you already own a book and would like it signed, you can catch up to me in person at one of my events and I will be happy to sign it.
Most popular products from the shop