David Sibley's Public Events
All events are subject to change. Please confirm locations and times with the local venue. I will do my best to update these events, but you should not rely solely on the information here.
I will be doing some virtual events for my new book through spring 2021 – check back to see what's been added
---
Ongoing: Exhibit of original art from "What it's like to be a bird" – Canton, MA
Saturday, February 15, 2020 - Sunday, June 13, 2021
All Day (Eastern)
Location
Museum of American Bird Art
Extended again – through 13 June 2021. The museum is open for timed visits.
The museum is displaying about 30 of the original paintings and drawings from the new book "What it's like to be a Bird".
Currently open THURSDAYS, FRIDAYS, and SUNDAYS from 12:00–5:00 PM, and SATURDAYS from 9:00 AM–5:00 PM. You can learn more details and reserve your time at the link above.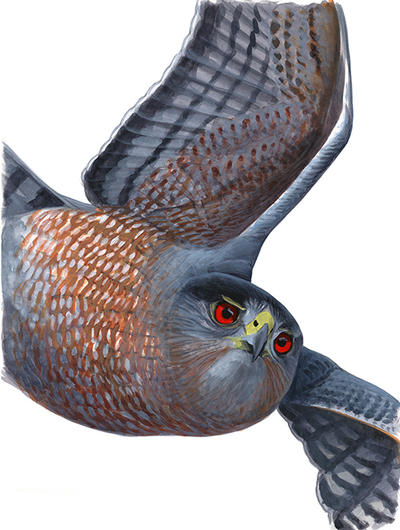 ---
Upcoming events
Apr 2022
23
–
Lecture and book-signing at "The Birdiest Festival in America!"
– Saturday, April 23, 2022 - Monday, April 25, 2022 – All Day
---
Interested in having David Sibley speak to your organization?
To inquire about my availability for speaking: I am represented by Penguin Random House Speakers Bureau. Follow the link for more info or to book a lecture or other event.
Interviews
Aug 2010 – A detailed interview about my art and the bird and tree guides is here.
Mar 2010 – A short Q & A about the book Bright Wings is here.
Feb 2010 – An interview I did with the American Birding Association's Young Birder's Blog is here.
In Jan 2010 I wrote a piece for Publisher's Weekly's series "Why I write", you can read it here.
Fall 2009 interviews and reviews about the Guide to Trees can be found on the Press about the Guide to Trees page