Distinguishing Common and Barrow's Goldeneyes is always a challenge, and particularly so when the bird is a female. One of the most conspicuous and easily judged differences is bill color – Common Goldeneye has a black bill with a small yellowish patch at the tip, while Barrow's has the bill almost entirely orange-yellow. This works over 99% of the time, but a small percentage of winter females show the bill pattern of the other species (both species have dark dusky bills in summer).
In most parts of North America Barrow's is the less common, more sought-after, species, so the occasional female Common with a mostly yellow bill puts the "possible rare bird" process in motion. A recent example, from New Jersey in Jan 2010, is shown here: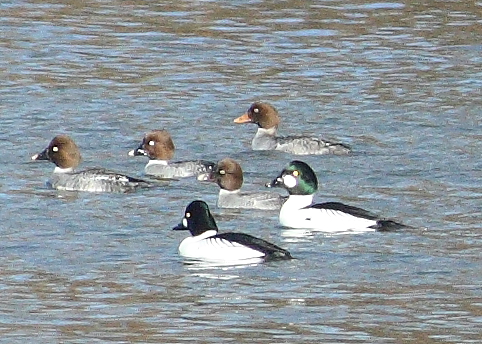 Expert comments on this bird posted to the NJBirds and ID-Frontiers listservers were quick to point out that it does not show the typical head and bill shape of Barrow's Goldeneye, and therefore it must be a yellow-billed Common Goldeneye. I agree that it's not a typical Barrow's Goldeneye, but we shouldn't be too quick to rule out the possibility of a hybrid.
These two species of goldeneyes are known to hybridize, with one or more hybrid males being identified nearly every winter somewhere in eastern North America. Strangely, hybrids are much less frequent in the west, even though Barrow's is far more numerous there. There is one specimen record of a presumed hybrid female, but as far as I know none has ever been identified in the field. They must be occurring at roughly the same rate as males, but the identification is so difficult that it would be virtually impossible to identify a hybrid female with any confidence.
That said, this New Jersey female looks like a good candidate. I've traced the head profiles shown in several of Tom Beattie's photos, and compared those with tracings of Barrow's and Common Goldeneyes from other photos, and the NJ bird appears to be intermediate between the two species.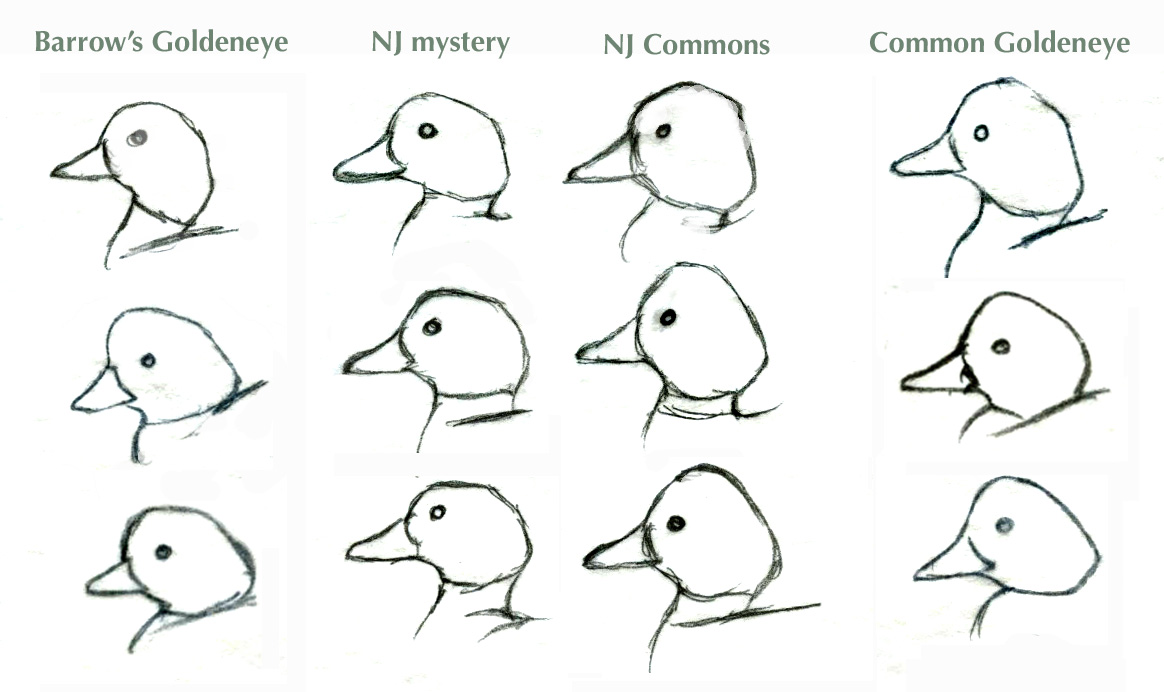 It's probably not safe to call it a hybrid, and most yellow-billed "Common-like" goldeneyes are probably just Commons, but in all of these cases it's impossible to rule out the possibility of hybrids, and especially here when the bird seems to show some other intermediate features.