Updated June 5th 2010 with high-res images!
The Sibley Guide to Birds is now available as an app for iPhone and iPod Touch. Check it out at the iTunes app store (here).
June 9th – Several users have reported issues with some of the new sounds added in this update. Uninstalling and reinstalling the program seems to resolve this, and it will be corrected in the update in a few days.
The images of Baltimore and Bullock's Orioles were inadvertently switched in this version, and will be corrected in the update.
We're planning to finish an emergency update by June 16th. Please contact me or add a comment here with any errors you find.
Thanks!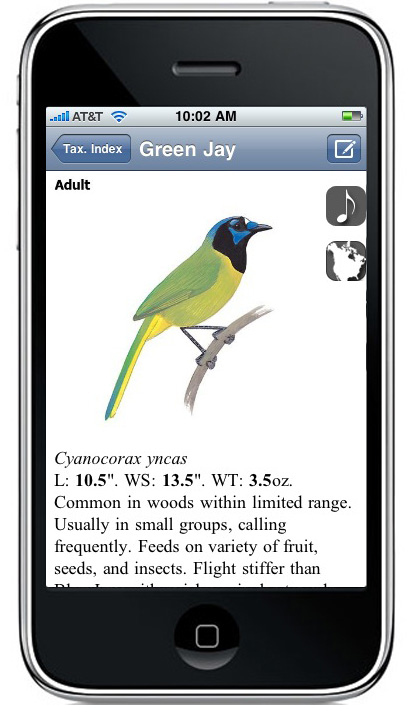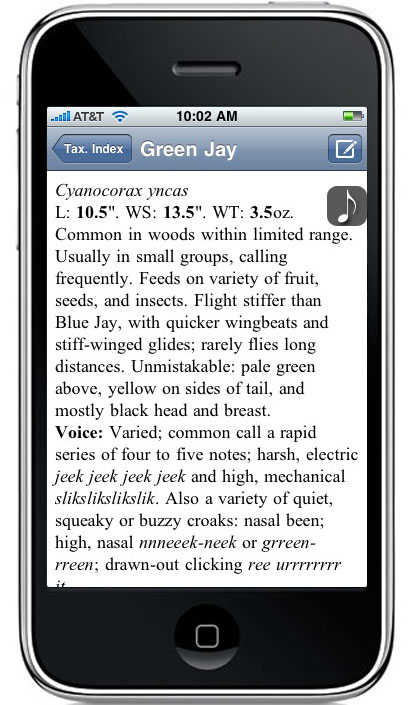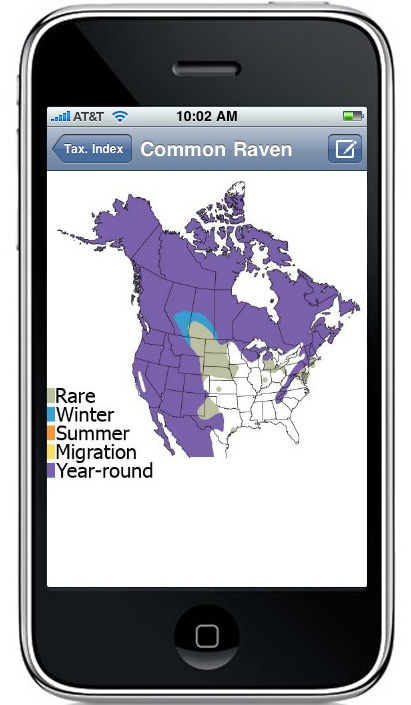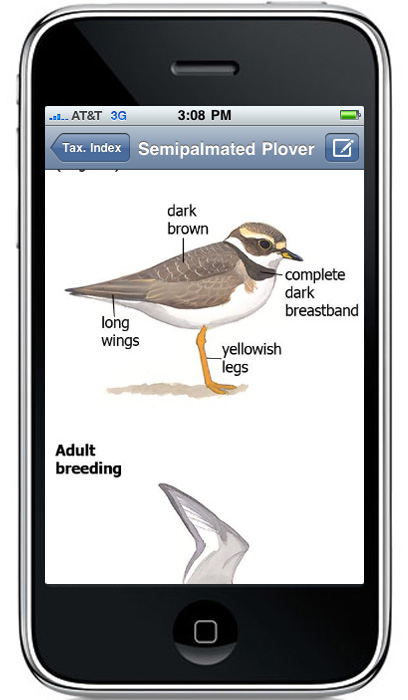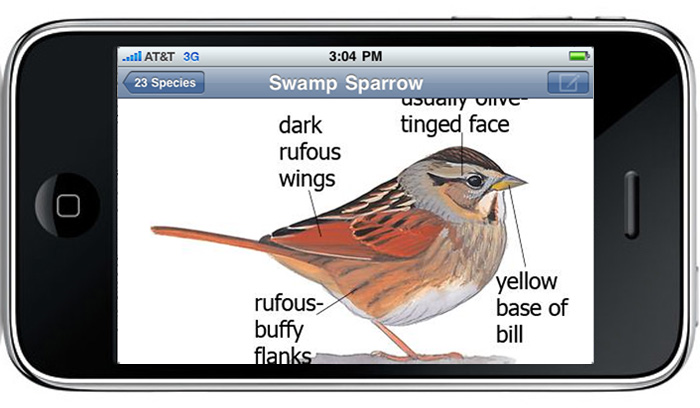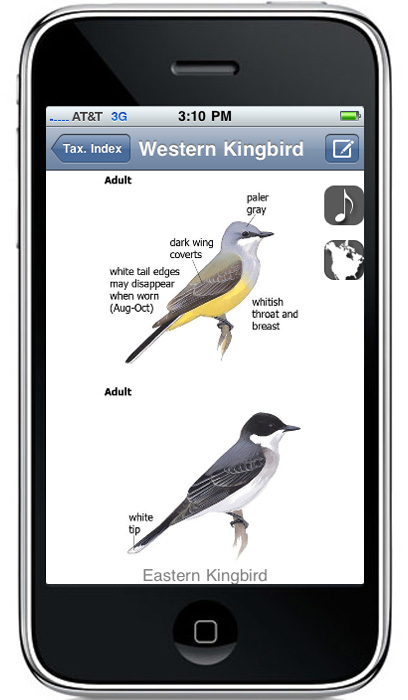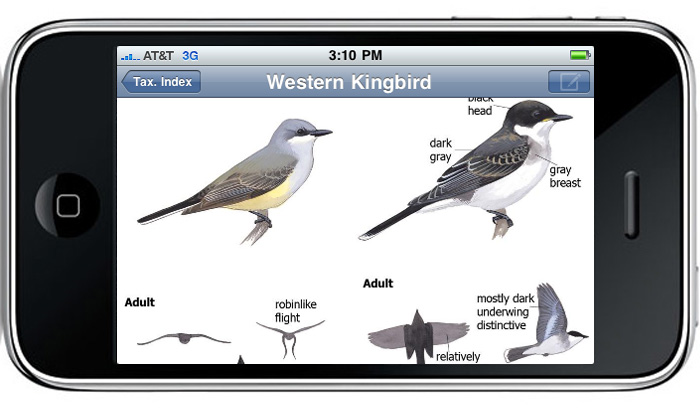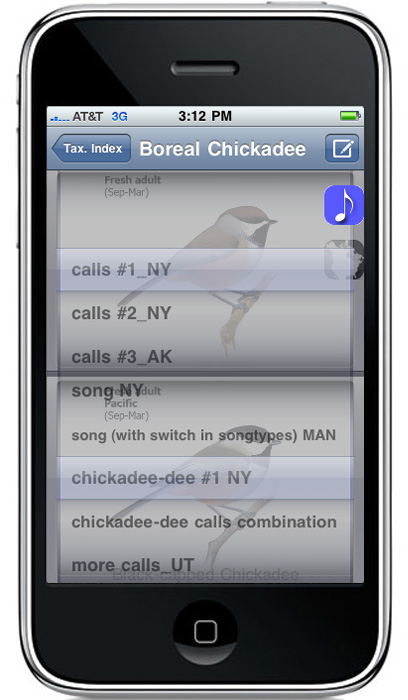 A discussion forum for users of the product can be found here, please feel free to join in, leave comments, tell us what you like or don't like. We will be continuing to develop the program.
Instructions and tips for using the program are here
Read an interview with David about the iPhone guide at Birder's World here
The program includes all 6600 images, and all text and maps from the printed guide. In addition it includes over 2200 audio recordings representing a wide range of the commonly heard vocalizations of nearly every species.
A simple and intuitive interface puts all of this information at your fingertips
The program allows you to sort the birds by state, so species unlikely to be seen in your location can be excluded from your browsing. Another helpful feature not possible in a printed field guide is the ability to switch between showing all of the species possible in your state, or just the one hundred or so most-commonly-seen species.
Other "filters" allow you to limit your browsing to only certain types of birds, e.g. "waterbirds", or "heron-like" birds, etc). You can also browse only those species with certain distinctive colors (e.g. "mostly black" or "wingbars"), or distinctive shapes (e.g."crested"). And you can select the general size of the bird you are searching for.
Developed by MyDigitalEarth