Maps updated with comments received as of 11 Aug 2010
In the 51st supplement of the AOU Checklist (July 2010), Whip-poor-will is split into Eastern and Mexican species. Basic identification of these two species is already covered in the Sibley Guide to Birds, but range maps need to be updated. Below are maps showing the range of each species. These are drafts. Please comment here or contact me directly if you have definite information to add to the maps.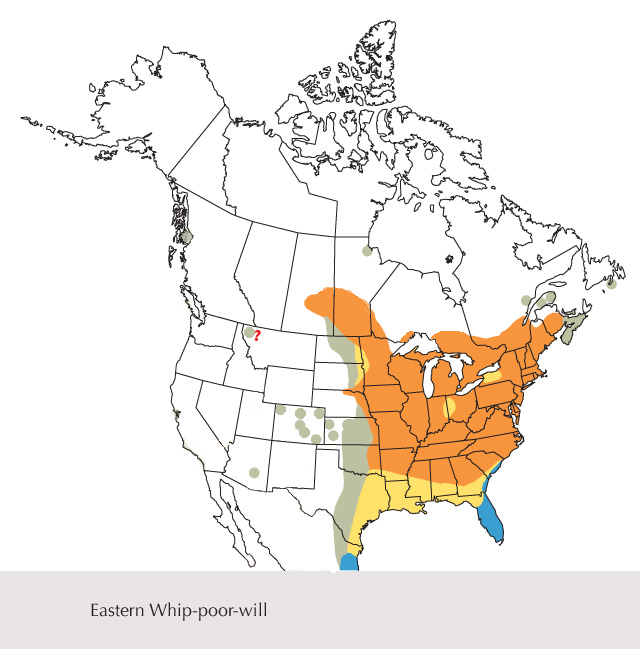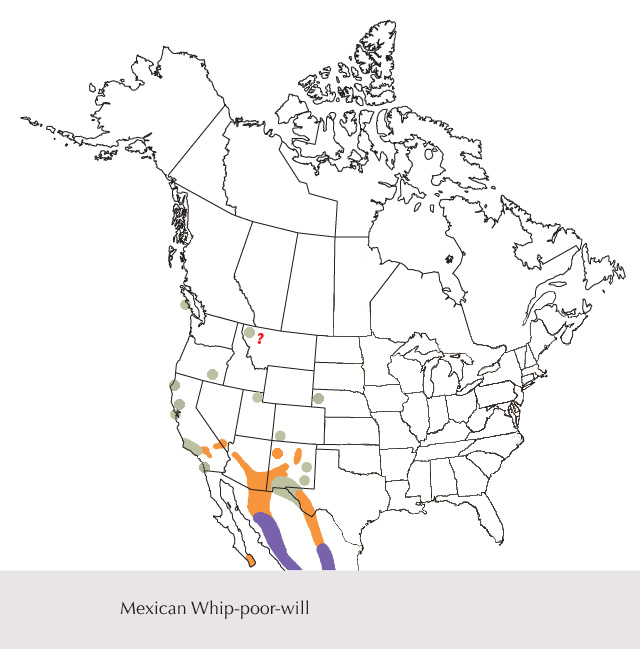 Clearly, both species are capable of wandering, and observers throughout North America should bear in mind the possibility of vagrants.
Details of the San Diego record of 14 Nov 1970 are here, and the Alaska record 22 Nov 1972 Petersburg, detailed by Gibson (pdf here). Both originally identified as Eastern, now being reevaluated.