I have been noticing variation in American Pipit for many years, and last month I had the opportunity to photograph a small flock. The photos here are of three randomly selected individuals in that flock, all taken within a few minutes on October 27, 2014 in Acton, MA.
The differences in color are striking: compare the color of the underparts (and contrast between flanks and back), the boldness of streaking on the breast, and the pattern on the face.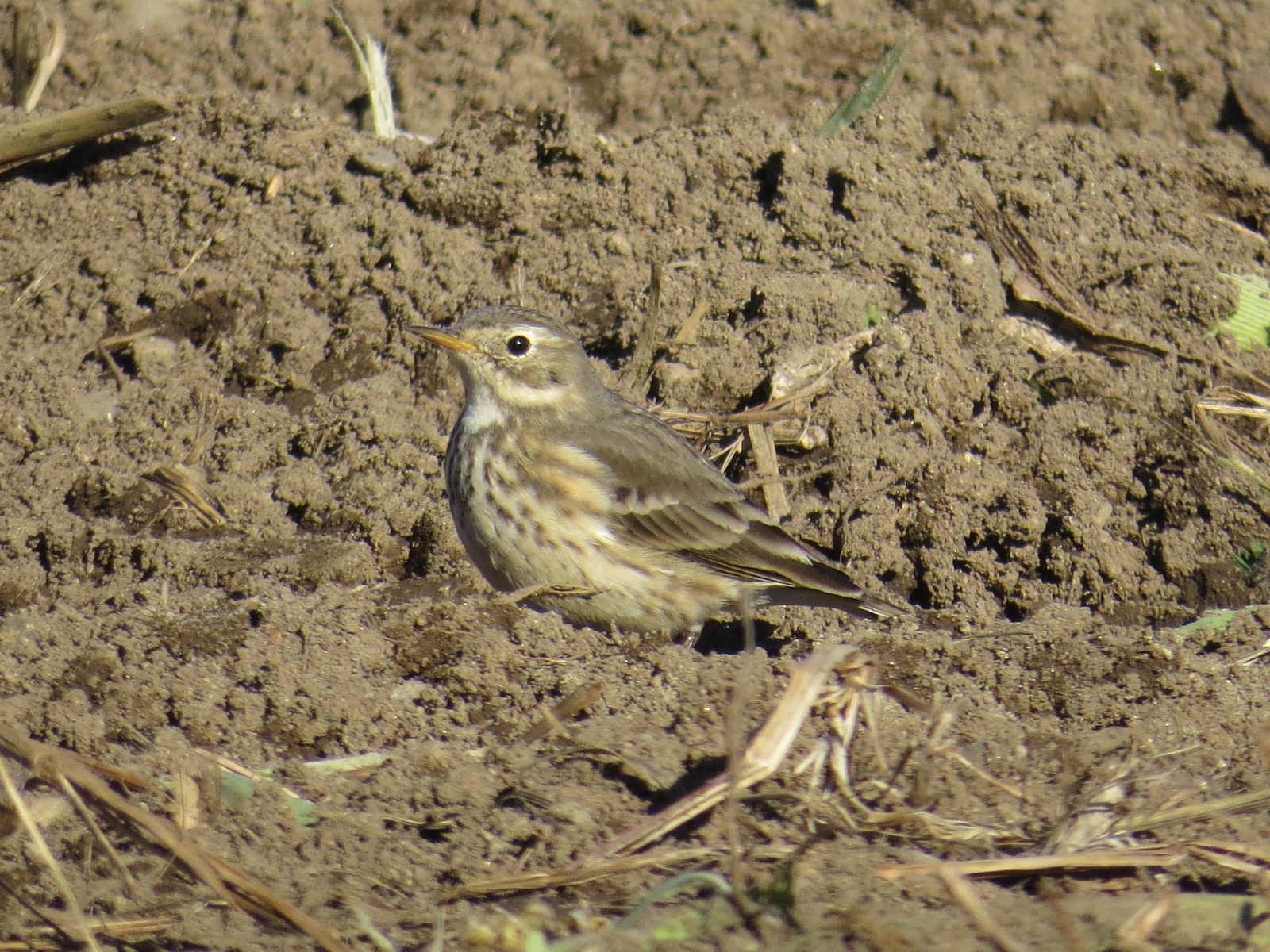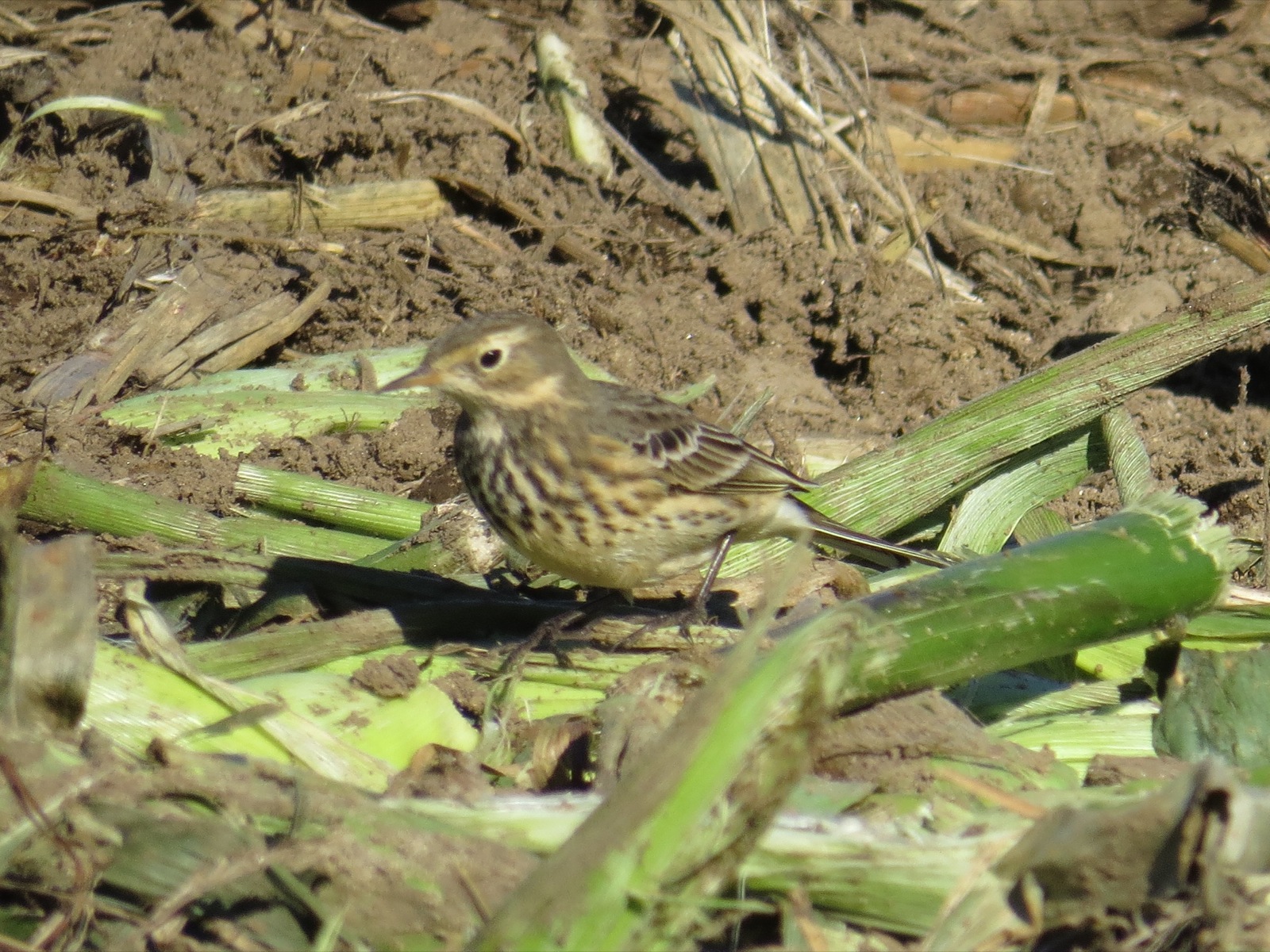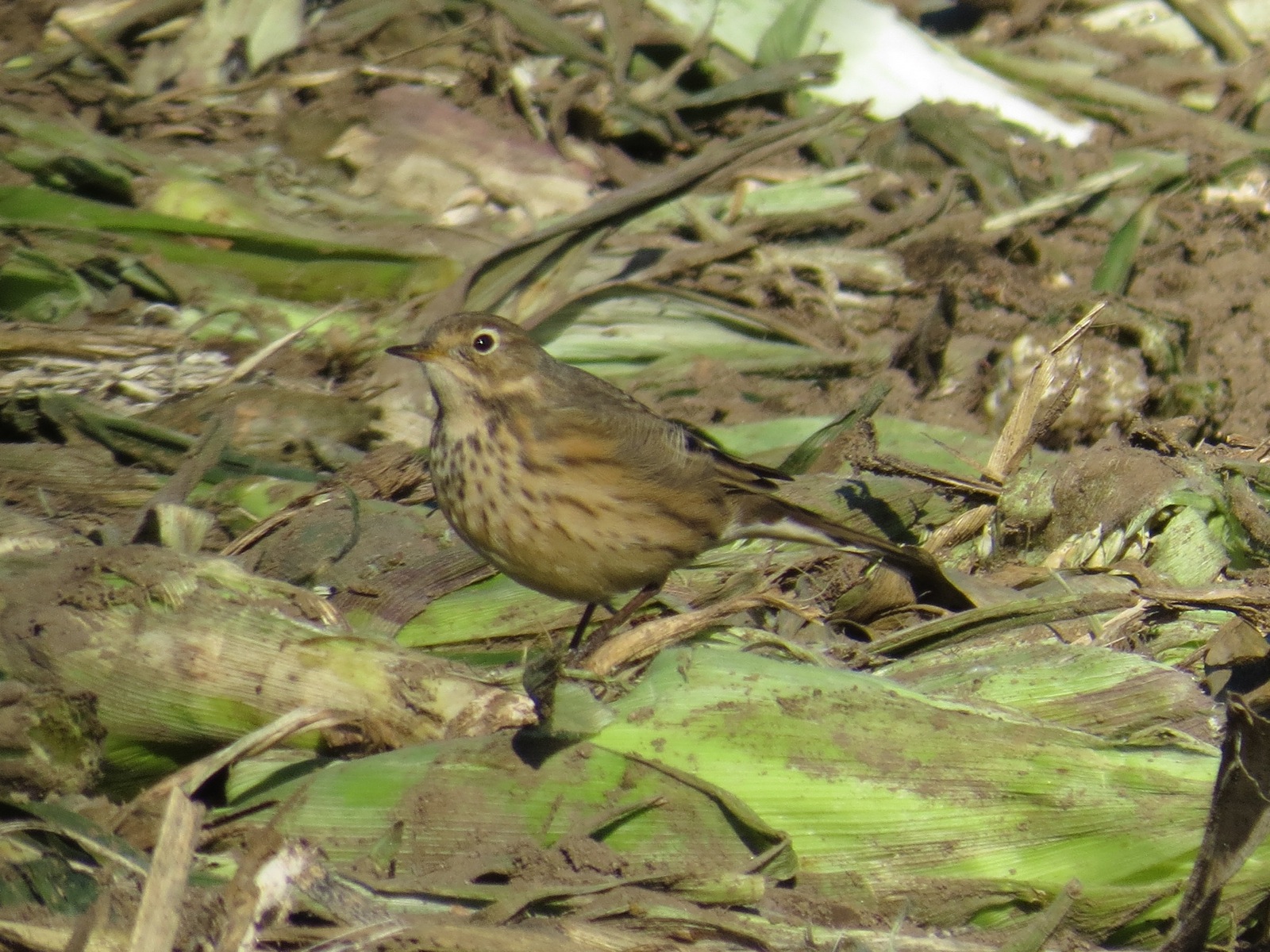 Are these three different subspecies?
According to the descriptions of accepted subspecies (e.g. in Pyle 1997) I might identify bird B, the most heavily streaked, as eastern rubescens, and bird A, paler, as western pacificus. For bird C, the most richly-colored with sparse streaks, I could at least consider the possibility of montane alticola, although that subspecies should be paler. When I've studied pipits in California and Texas in the past that's just how I've handled the variation. The problem is that in Massachusetts, unlike western states, only rubescens is expected based on range, and any of the others should be extremely rare. I know from observations over the last few years that this range of plumage variation is typical of every flock I study, and I doubt that Massachusetts is regularly getting mixed flocks that include pipits from across the continent.
Are they different ages or sexes?
Pyle (1997) mentions only molt limits and relative wear as a means of ageing, and only measurements as a means of sexing. He does suggest that females average heavier streaking than males (in breeding plumage). If that is true then it's possible that bird B is a female and bird A is a male, but that's just an idea that needs testing, and it doesn't explain the differences in overall color or face pattern.
Is this just individual variation?
That's the only answer left, and maybe it's the right one. I resist it, though, partly because it calls the described subspecies into question, and partly because this is so much more variation than I see in other species. Think about Savannah Sparrow or Horned Lark, two other small ground-dwelling songbirds, in which tiny differences in overall color and pattern (much smaller than are shown by these three pipits) are consistent across large regions and lead to the naming of multiple subspecies.
If this is just individual variation, and American Pipit is the most variably-colored songbird on the continent, that leads to lots of other questions. And that's what makes birding so endlessly fun and challenging.