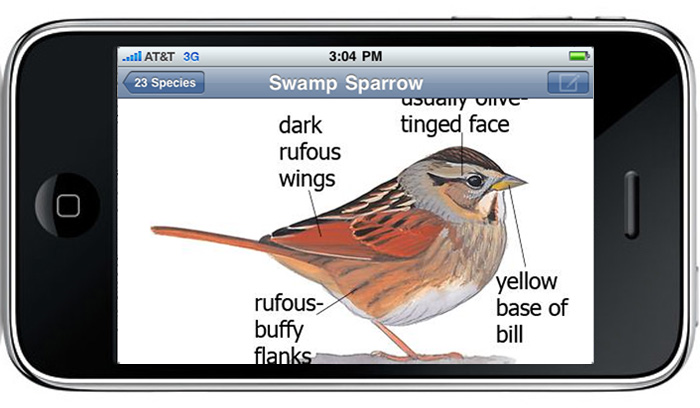 The eGuide for iPhone was recently updated with all new high-resolution images which can now be displayed full screen; a cleaner and simpler navigation interface, and dozens of additional sounds. More details are here.
Several users have reported issues with some of the new sounds added in this update. Uninstalling and reinstalling the program seems to resolve this, and it will be corrected in the update in a few days.
The images of Baltimore and Bullock's Orioles were inadvertently switched in this version, and will be corrected in the update.
We're planning to finish an emergency update by June 16th. Please contact me or add a comment here with any errors you find.
Thanks!