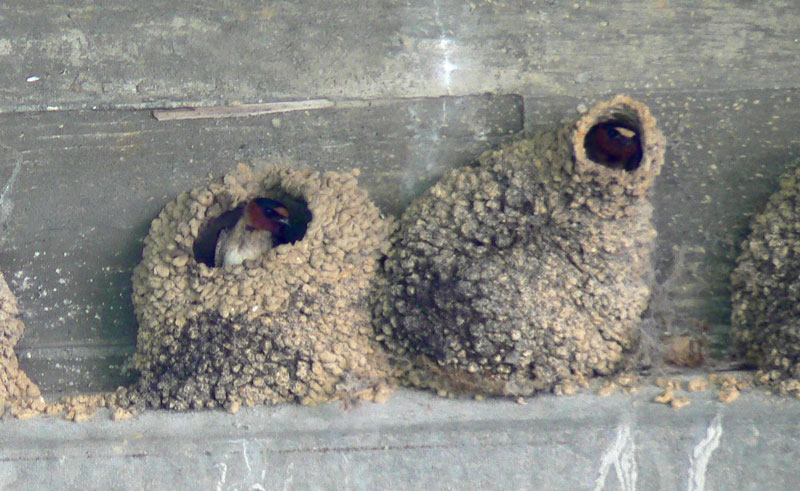 It's time to revisit the variation in Cliff Swallows along the Gulf Coast – with dark-fronted Cliff Swallows nesting in southern Mississippi and Louisiana. I'm continuing to update the Google map of Cliff Swallow forehead colors, thanks to all who have submitted info and especially Susan Epps, who surveyed many locations on the Gulf Coast and sent the photos in this post. A good overview of these birds and the issues involved is provided by Dittmann and Cardiff (2002)
The dark-foreheaded breeders that occur at some of the coastal Louisiana colonies (e.g., Hwy. 90 at Pearl River, St. Tammany, and Hwy. 82 at Sabine and Mermentau river bridges, Cameron) should be tachina by range, but this has yet to be confirmed. And, to complicate matters, individuals at these colonies exhibit a more or less complete range of variation in forehead color from white, creamy white, beige, tan, and reddish tan to bright rusty and dark chestnut.  Whether this variation is the result of hybridization/intergradation between two subspecies remains to be determined.  If so, then isolating mechanisms between subspecies with different forehead colors is obviously weak. Some of the variation of forehead color could be the result of hybridization with Barn or Cave swallows, but dark-foreheaded birds do not seem to show any other characters that are intermediate between Cliff and Barn or Cave, and no mixed pairs have so far been reported at Louisiana colonies. (Dittmann and Cardiff, 2002)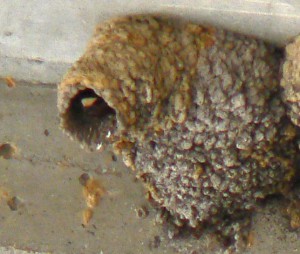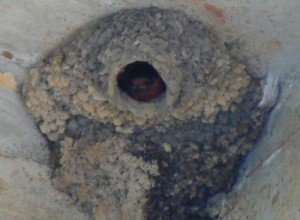 One of the interesting facets of this is that Cliff Swallow started nesting in Louisiana in 1978, and the presence of these dark-fronted birds has four possible explanations:
a relict population that was isolated here in some past millennia and overlooked by birders until 1978
an isolated breeding outpost colonized by dark-fronted Cliff Swallows from western Mexico
the result of bybridization with Barn and/or Cave Swallow by the pioneers of these colonies
a new dark-fronted morph mutation among the pioneers that colonized southern Louisiana and Mississippi
I think the first two options are extremely unlikely, and as Dittmann and Cardiff report there are no indications of hybridization, so the last option – a dark-fronted morph – seems most likely.
But it remains a mystery and deserves more attention from birders. Some of the questions worth investigating:
Continue to map the distribution and percentages of dark-fronted birds in colonies on the Gulf Coast.
Do dark-fronted birds tend to pair with other dark-fronted birds (assortatively) or do they pair randomly?
Do dark-fronted birds occur elsewhere along the Gulf Coast (e.g. coastal Texas) or farther north in Louisiana or Mississippi?
Do dark-fronted birds show any signs of hybridization with either Cave or Barn Swallows – in throat color, back pattern, shape, nest structure, etc?
References
Dittmann, D. and S. Cardiff. 2002. "Let's take a closer look"- Louisiana Swallows. Part One: "blue-backed, rusty-throated species". LOS Newsletter 200: 5-12. http://losbird.org/news/0212_200_news.pdf