The Sibley eGude to Birds for iPhone and iPad has been updated to be a universal app. The new version takes advantage of the full screen of the iPad to show images and maps at high resolution, show all information (images, text, map, and audio) on a single screen, and in landscape orientation allows viewing the species list and species account at the same time for quick navigation.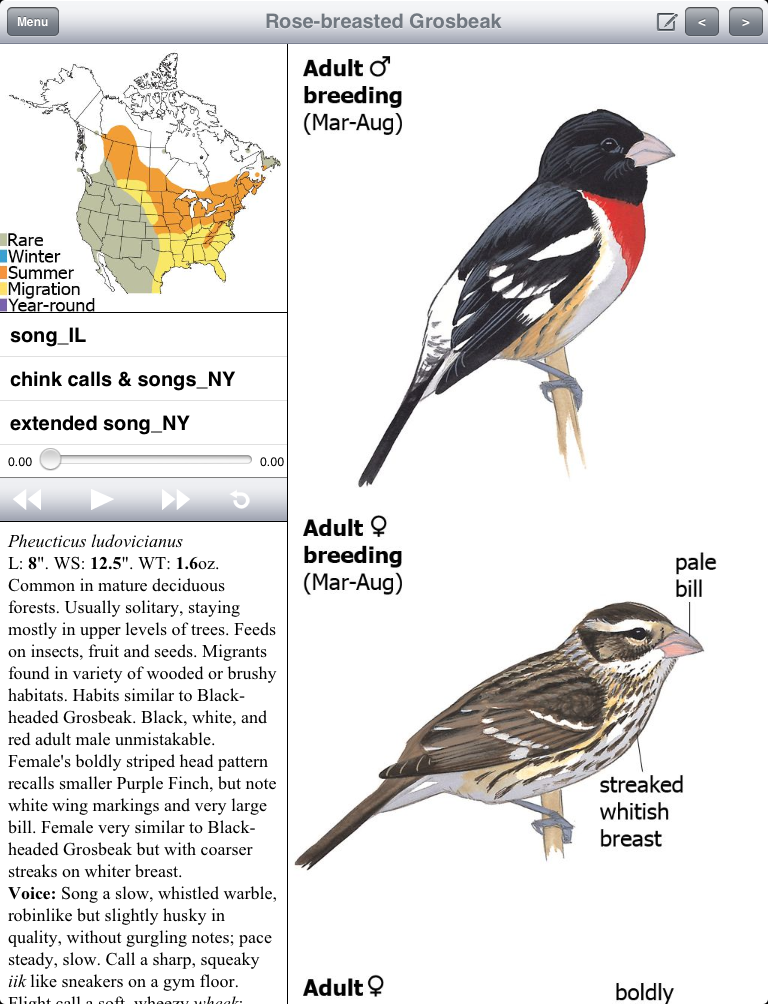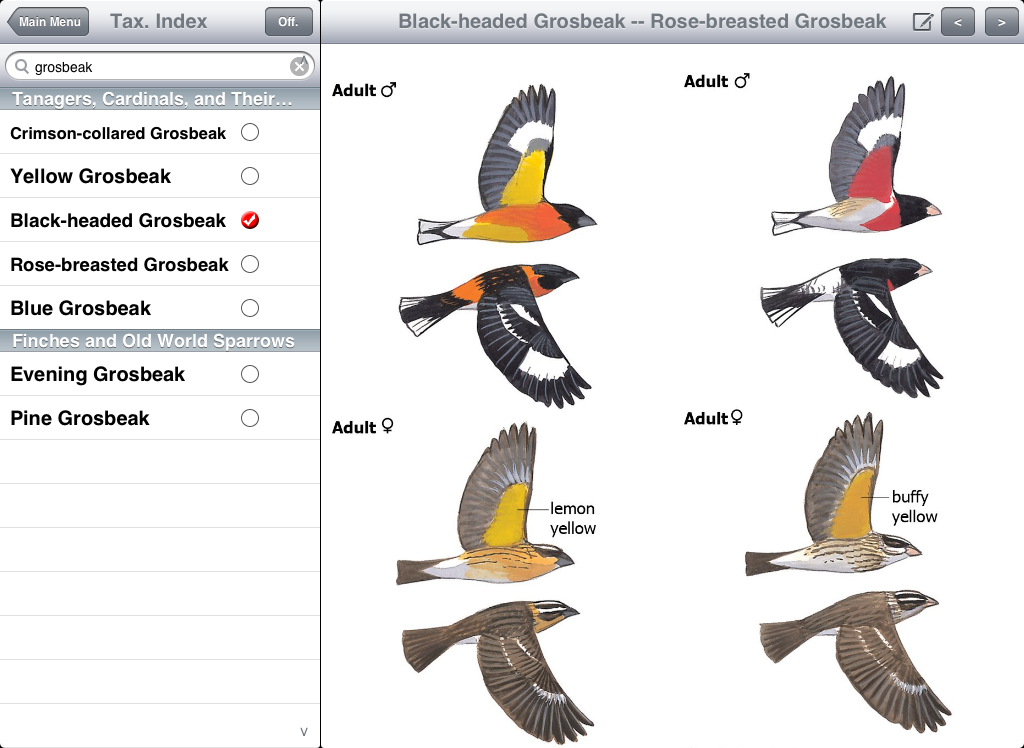 Other projects in the works include a version for Windows Phone 7, a version for Amazon's Kindle Fire, and various minor improvements to content and navigation.
A few users have reported issues with the new version on the iPod Touch. If this is you please contact us and we'll get it sorted out. Also note that the update might wipe out any bird list records you have in the app, so make sure you download those and save them before installing the new version. At this time we recommend using the listing function in the app only for temporary record-keeping because of this, for example to keep a list for a day or a trip, then download that data and archive it in another program.
The 2011 name changes announced by the AOU will appear in the next update.