Thanks to reader Anne DuPont for sending in these photos of a pair of Great Blue Herons at Wakodahatchee Wetlands, Delray Beach, Florida. It's clearly a mated pair, but the female (sexed by behavior) has more white on the head and fore neck, paler legs and bill, white head plumes, paler rust color on the upper legs and shoulder, and probably a few other things.
I've written about Great Blue and "Great White" Herons before here, and noted that in the Florida Keys most birds are white, some are dark, and there is a continuum of variation in between, so it's not a surprise to see a bird that looks about 75% dark, 25% white. Delray Beach is about 60 miles north of the expected range of "Great White" herons, however, and this pale individual suggests that the zone of intergradation may be more extensive than I thought. It's worth looking carefully at other nesting Great Blue Herons in southern Florida to see how far the apparent "Great White" influence extends.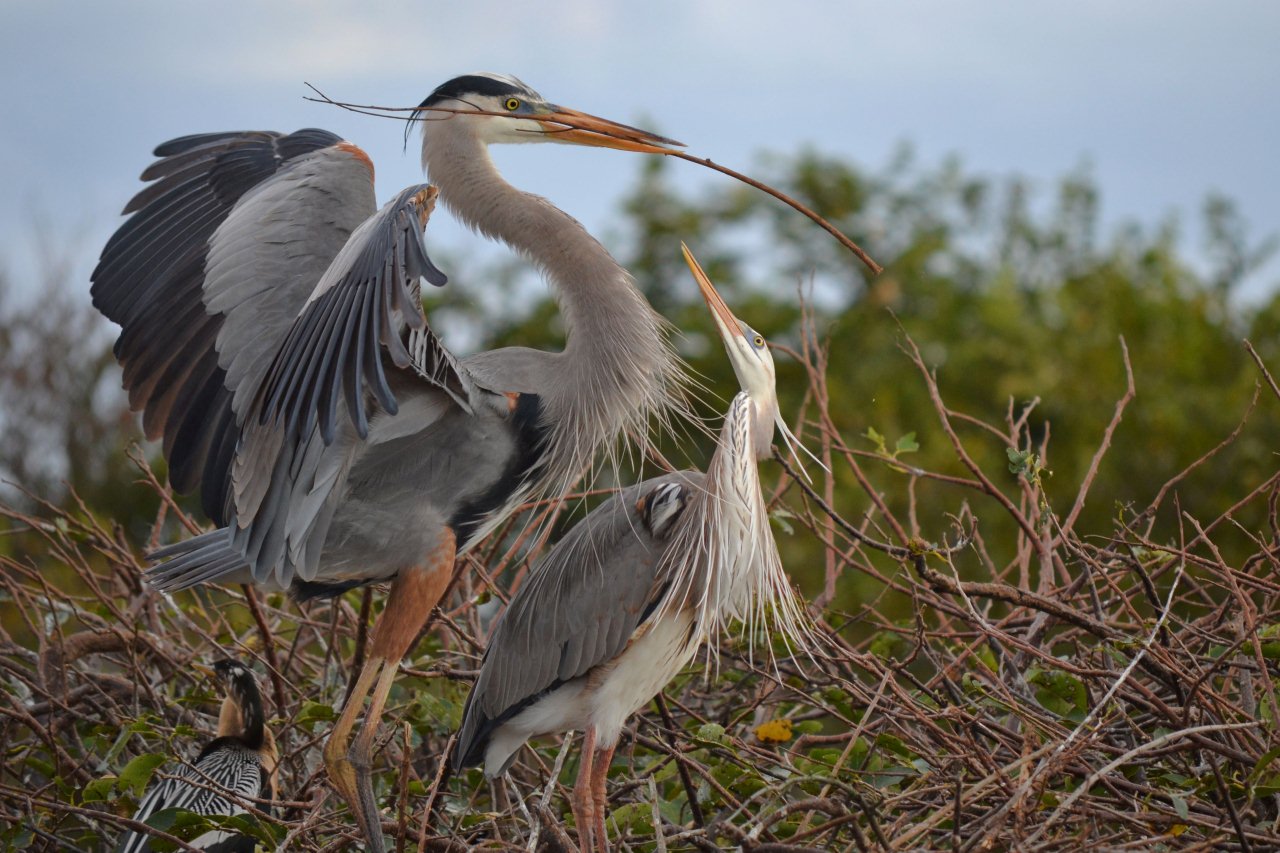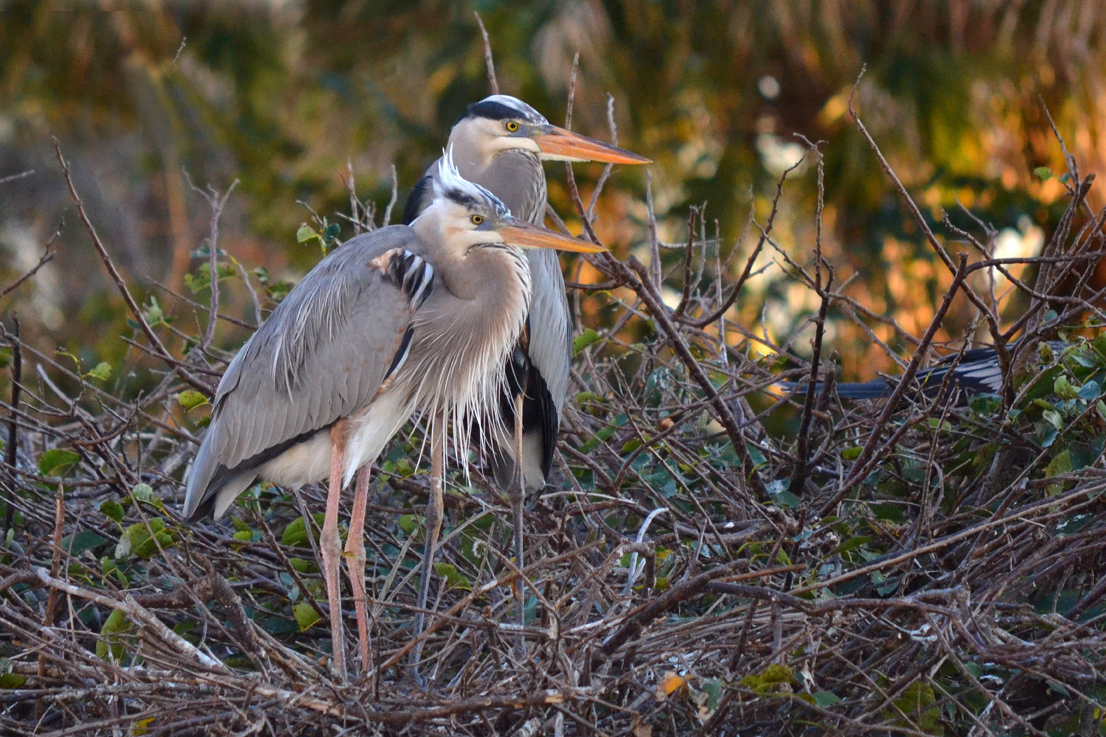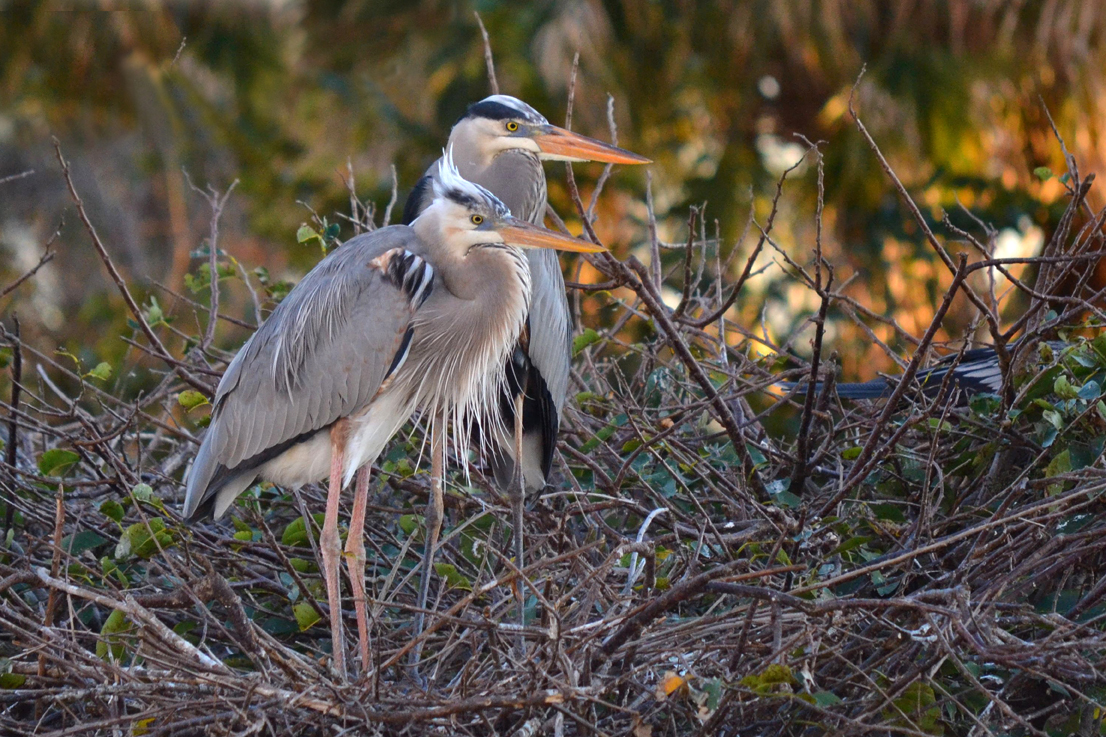 And did you identify the second species of bird in the two photos?