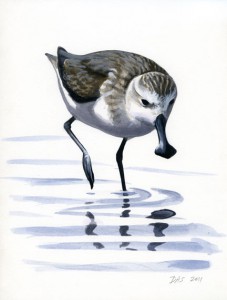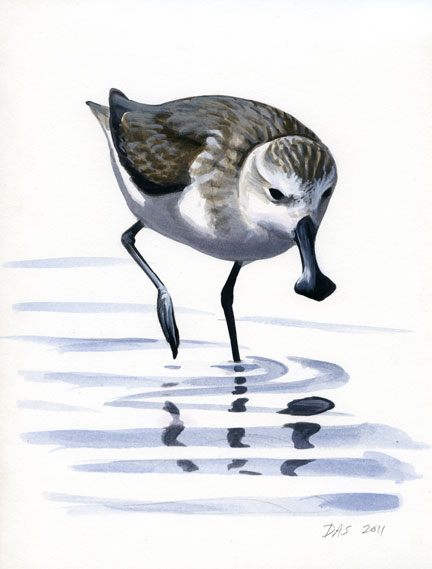 Join me on a WINGS/Heritage Expeditions cruise 21 June to 4 July 2013 to search for nesting Spoon-billed Sandpipers in Siberia.
I've always been fascinated by Siberia. Growing up in the lower 48 states I dreamed of seeing birds like Steller's Sea-Eagle, Siberian Rubythroat, even Middendorff's Grasshopper-Warbler, and the crowning jewel of the Siberian specialties was Spoon-billed Sandpiper. My fascination increased as the population of Spoon-billed Sandpiper declined, and in Feb 2010 I made a trip to Thailand where I could see a few individuals on the wintering grounds. That trip was very successful, and I learned a lot about identification and behavior of the species.
I really wanted to see them on the breeding grounds, but at that time there was simply no practical way of getting to the right locations. Since 2011, however, Heritage Expeditions along with BirdLife International has offered a cruise designed specifically to see Spoon-billed Sandpiper in summer, and I am thrilled to have the opportunity to go along in 2013, which is the last year they plan to run this trip.

This is more than a cruise, it's truly an expedition. We'll travel along one of the least-visited coastlines in the world, with plenty of time to enjoy the unique natural history and local culture, but also with an urgent research and conservation mission – to search for previously undiscovered nesting areas of the critically endangered Spoon-billed Sandpiper.
We wll be assisting the Spoon-billed Sandpiper recovery efforts by using the ship to gain access to some areas of coastline that have been identified as potential habitat for Spoon-billed Sandpiper, but are so remote they have never been surveyed. In 2011 this effort was succesful, and a new breeding site was confirmed. The area searched in 2012 did not hold any Spoon-billed Sandpipers. Whether the 2013 cruise finds new nesting pairs or not, the search will add a level of excitement and scientific purpose to this trip that is unique. Near the end of the cruise we will spend two days at the only monitored nesting area for Spoon-billed Sandpiper, where we will meet researchers and have an opportunity to see the species.
Here are a few photos from past trips, click here for a more extensive gallery of photos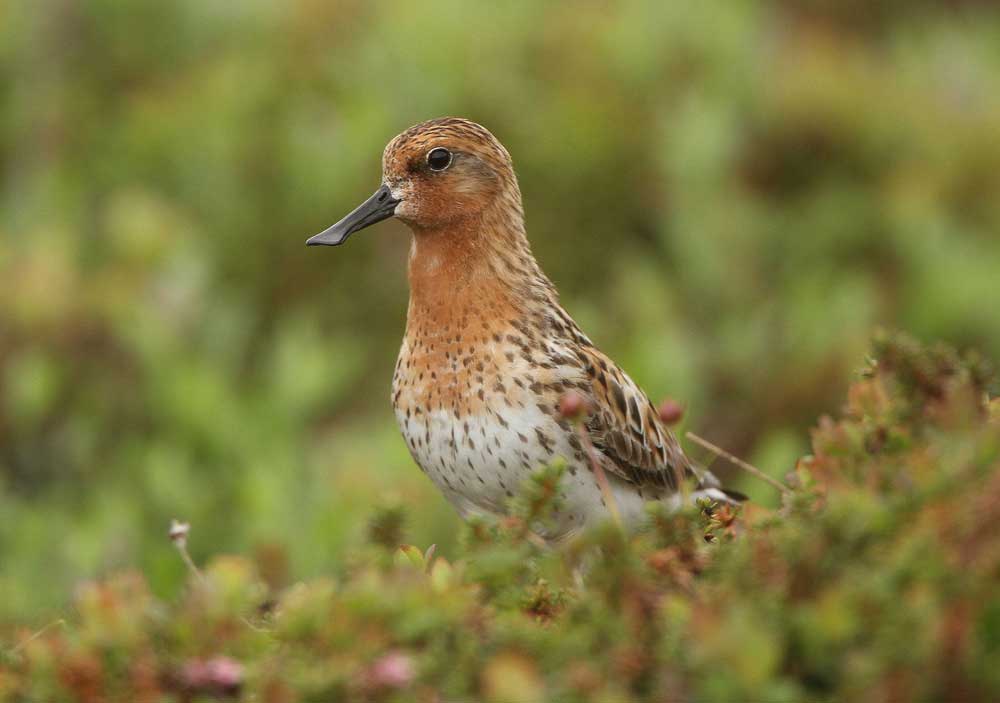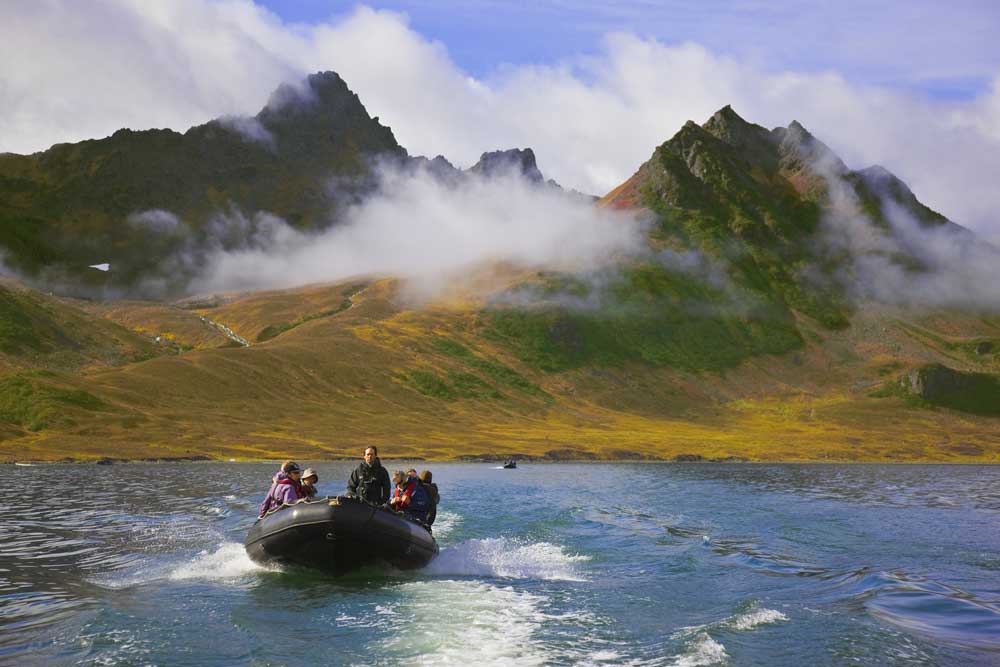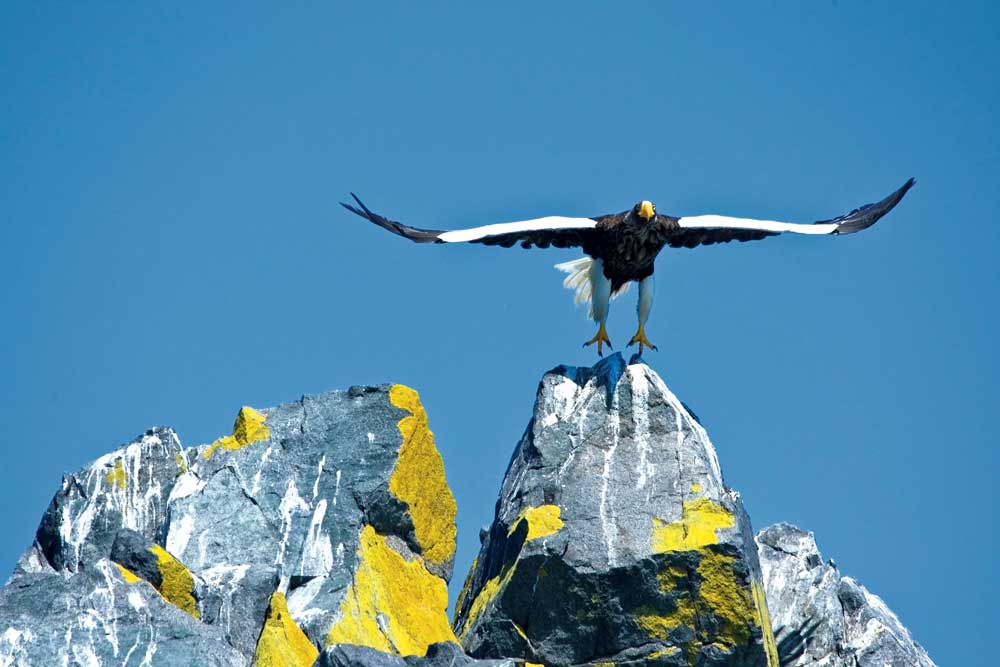 Spoon-billed Sandpiper is so rare, and their summer range so remote, that this trip offers the only realistic opportunity to see them on the breeding grounds. Add to that the fact that 2013 is the last year that Heritage Expeditions and BirdLife International plan to offer this cruise, and the fact that Spoon-billed Sandpiper is now thought to number under 100 breeding pairs, and it is not an exaggeration to call this a once-in-a-lifetime opportunity.
More Information
Derek Lovitch led the same trip in 2012, and you can see his photos and read the whole travelogue here:
part 1 – http://maineoutdoorjournal.mainetoday.com/blogentry.html?id=109865
part 2 – http://maineoutdoorjournal.mainetoday.com/blogentry.html?id=110044
part 3 – http://maineoutdoorjournal.mainetoday.com/blogentry.html?id=110224
part 4 – http://maineoutdoorjournal.mainetoday.com/blogentry.html?id=110242
Heritage expeditions info http://www.heritage-expeditions.com/trip/1326-wake-bering/
My post about identification of Spoon-billed Sandpiper in winter
My post about Spoon-billed Sandpiper foraging behavior, with video