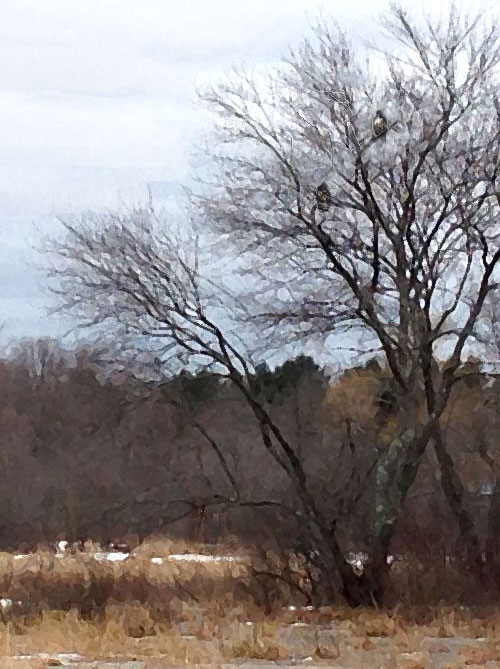 By the end of February, even in cold and snowy Massachusetts, Red-tailed Hawks are courting and forming pairs in preparation for nesting. It's common to see the male and female of a pair sitting close to each other in a tree, and this provides a very powerful clue to identification.
Hawks are generally solitary and territorial, and will not tolerate another hawk nearby. The only exception is mated pairs. You won't see two Rough-legged Hawks, or a Red-tailed and a Red-shouldered Hawk, sharing a tree like this on the wintering grounds. Therefore, whenever you see two hawks sitting this close to each other, it's safe to assume that they are the same species and that they are nesting nearby, which greatly reduces the number of candidate species.
Habitat also helps, and since Red-tailed Hawk is the only large open-country raptor nesting in Massachusetts it's easy to identify these two birds as Red-tails based on nothing more than their size and their choice of perches.