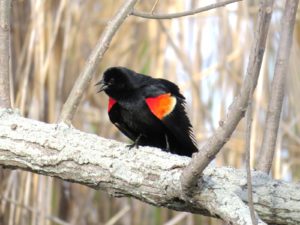 This is the time of year when Red-winged Blackbirds are returning to marshes all over the continent, and the males are performing their showy displays to impress females and intimidate rivals. You might think the display simply involves fluffing up the body feathers and especially the red patches on the wings, but there is a lot more going on. I took these photos in May 2014 at Pelee Island, Ontario, and they work well to show the directional component of the display.

When a male Red-winged Blackbird sings it fluffs up all of its feathers, spreads its wings slightly, lowers its head, and "hunches" its shoulders to show them off to full advantage. The best show is from the front of the bird.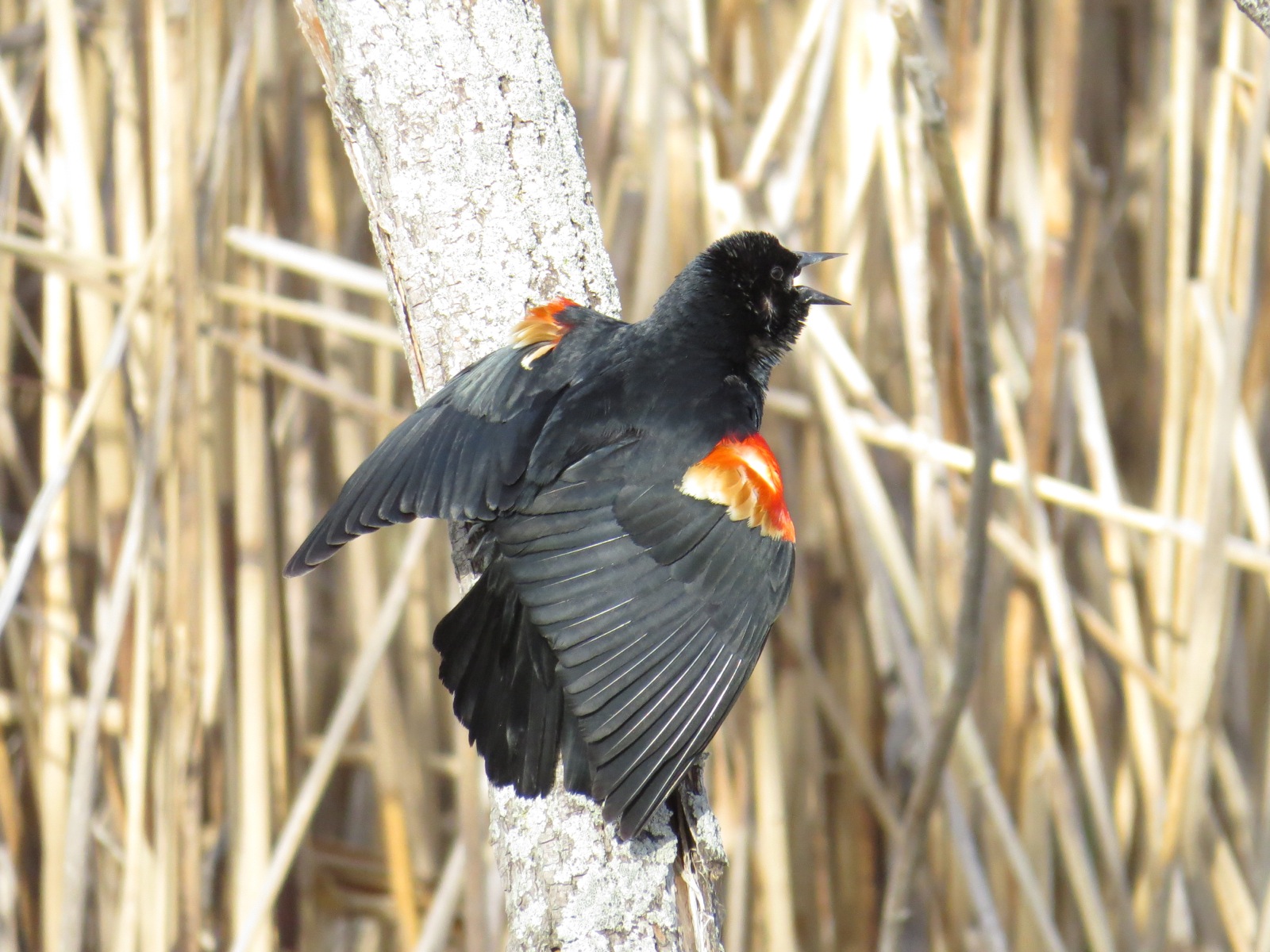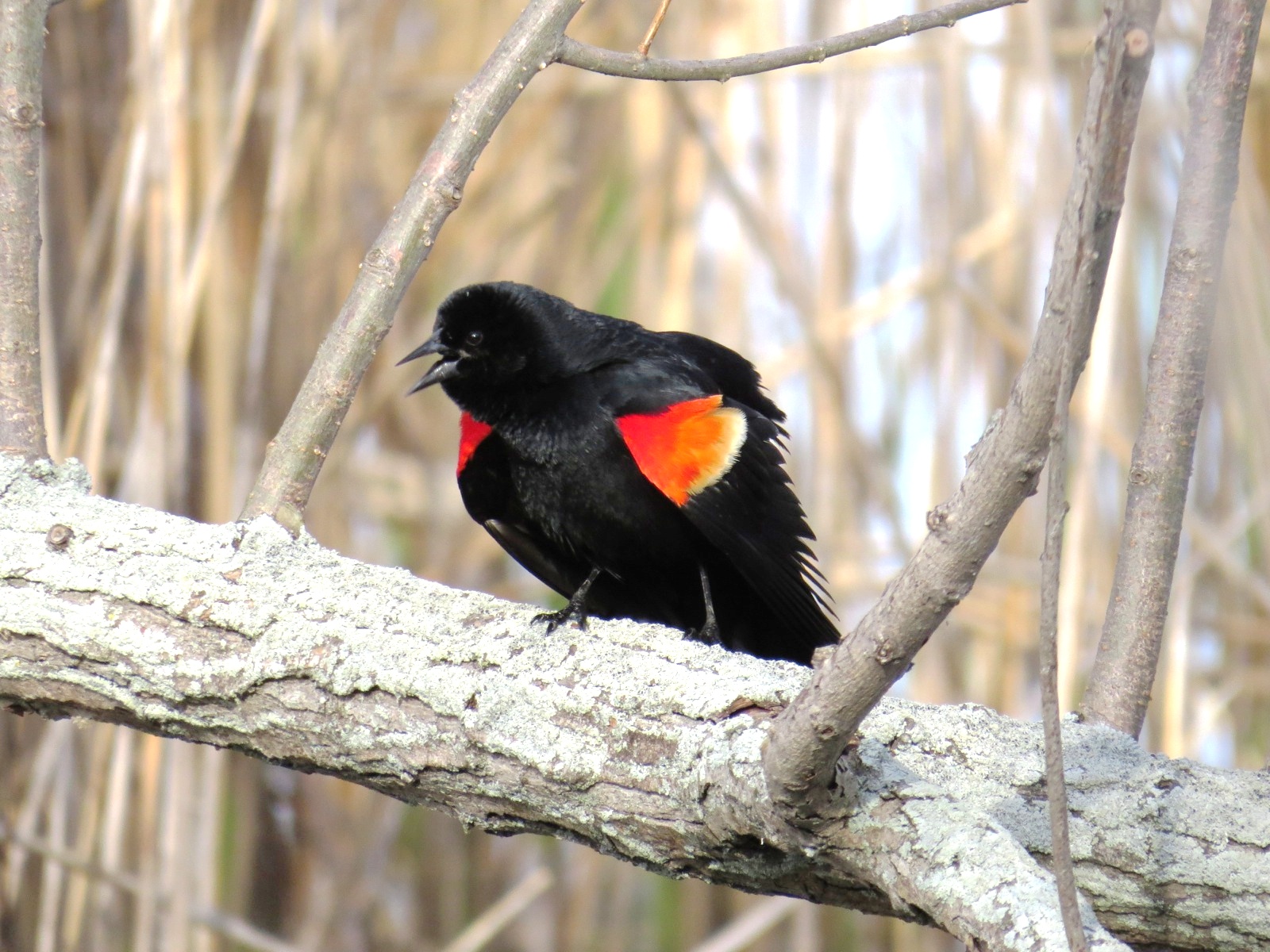 Seen from behind or above, the display is still impressive but lacks the extremes of color that show from the front. The sheen of the back and wings is not really black, and because we are looking at the red wing coverts from behind we see down into the whitish bases of the raised feathers.
Viewed from the front, the red wing coverts have been pushed up to face us so that we see their flat red surface in full glory. The slightly spread wings, arched neck, and spread tail angled down all combine to create a solid and deep black that accentuates the brilliant red patches.
Knowing something like this is interesting on its own, but it can also help you find other birds. It's a safe bet that the male has positioned himself to show off his best side, and looking in that direction may reveal the object of his attention.