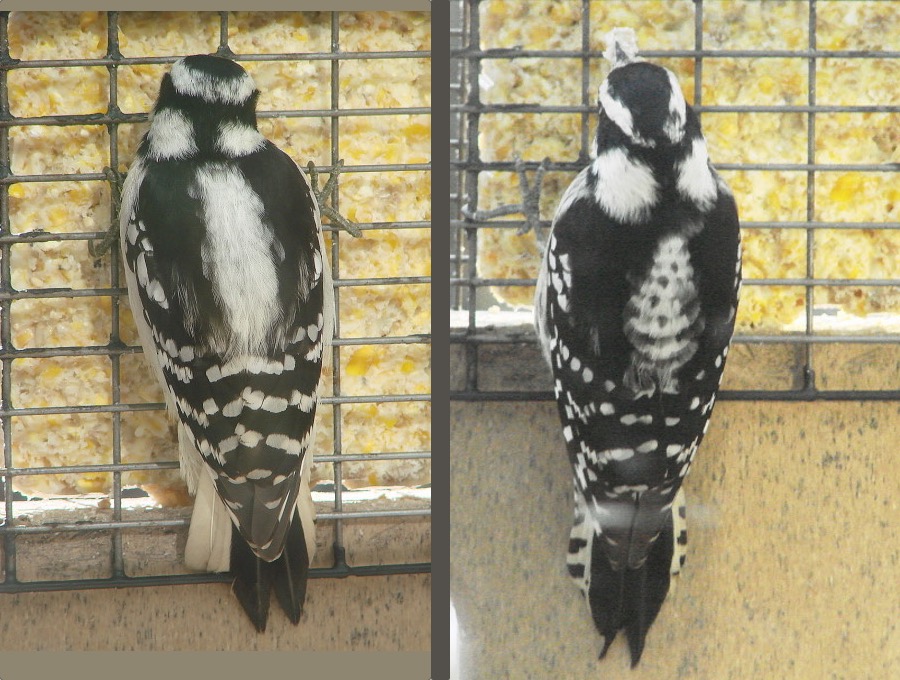 In early December 2016, David Pierce of Wildwood, Missouri, noticed an odd woodpecker at his feeder and took some really nice photos. I always marvel at the path these kinds of stories follow: Dave had to be looking carefully enough to notice the slight differences in this bird, make the effort to take some good quality photos, and then post those photos and call them to the attention of the birding community, starting the discussion. It's the kind of curiosity and perseverance that advances our collective understanding and leads to discoveries all over the world.
By size, shape, and head pattern it's definitely a Downy Woodpecker, but it has a lot of odd details in the plumage:
dark barring on the normally white back
smaller white patch on the back
dark streaks on the underparts (see more photos below)
much bolder dark bars than normal on the outer tail feathers
reduced white spots on the wings
The common thread of these features is that they all involve more black than a typical Eastern Downy Woodpecker.
I think the simple answer for this bird's anomalies is some form of melanism, a general excess of dark pigment. Melanism is a lot less frequent than albinism (a reduction or absence of dark pigment) and this case is even more unusual in that it has produced a very intricate pattern of dark markings. Most examples of melanism in birds involve large parts of the bird being blackish or reddish-brown.
There is no hybrid combination that could explain these markings, and nothing else that looks wrong for Downy Woodpecker. And it's interesting that this Eastern Downy Woodpecker, with excess black pigment, didn't just turn out like a Western Downy Woodpecker, which shows broader black stripes and narrower white stripes on the head, less white in the wings, but still a clean whitish back and underparts.
This is the first record I've ever encountered of a bird like this, and I will be very interested to know if anyone reading this has seen a similar Downy Woodpecker.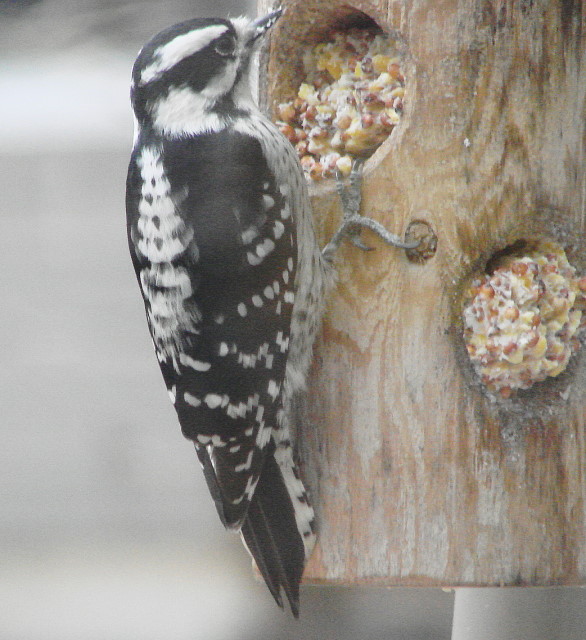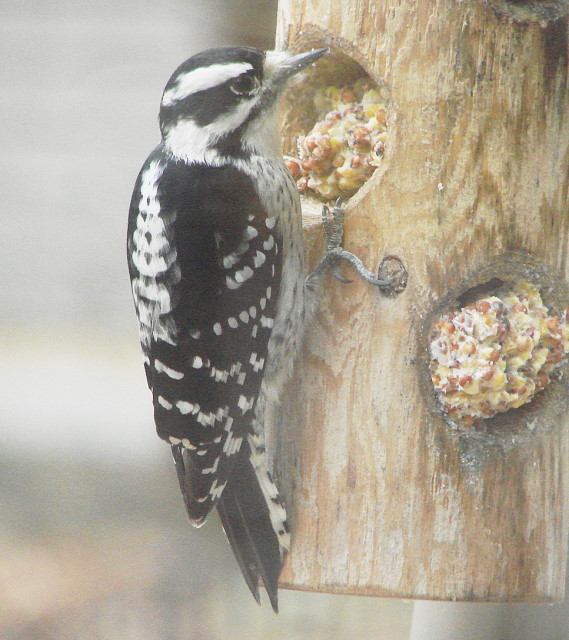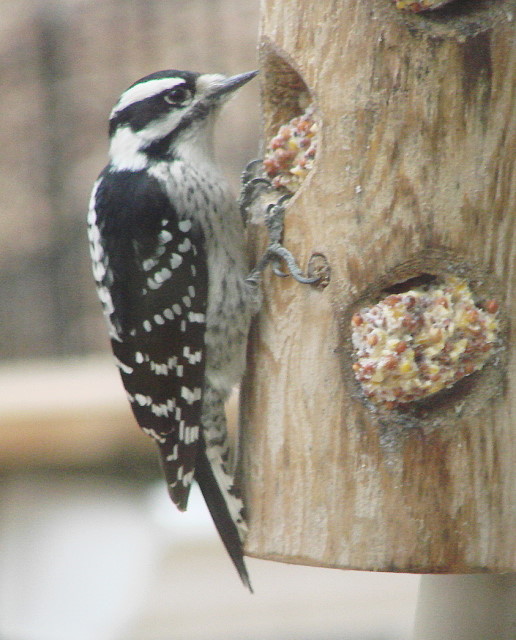 Thanks to David Pierce for noticing the bird, and for allowing the use of his photos, his Flickr page is here