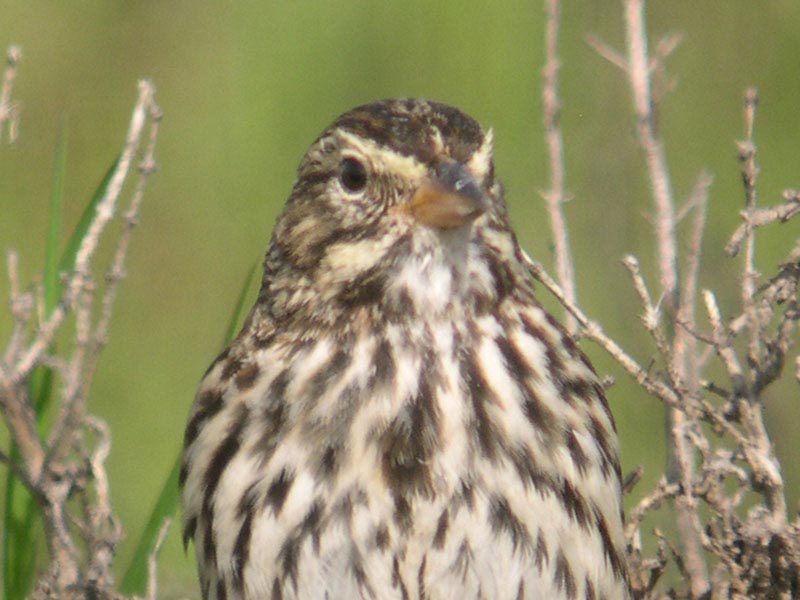 One of the well-defined groups of feathers on the underside of a bird is what we call the breast. In reality, on songbirds these feathers grow from the front of the neck, extending down so that the tips of the feathers (which is all we can see) cover the foreparts of the body – the breast. Given that they are attached to the neck, the breast feathers move around a lot depending on whether the neck is coiled or outstretched.

The breast feathers usually show a fairly sharp distinction from the throat and nape feathers above and a more subtle shadow where they meet the flank and belly feathers below. In the case of the Savannah (Belding's) Sparrow shown above notice that the brownish streaks on the breast feathers are not lined up with the streaks on the flanks.
Below are two more photographs showing the breast feathers. Moving your cursor over the images will show the outline of the breast feathers.