[ultimate-faqs include_category='apps']
[ultimate-faqs include_category='song-sleuth']
---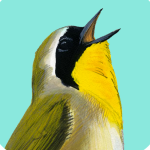 Song Sleuth
is a new bird song identification app, created by
Wildlife Acoustics
. There is a
detailed walk-through video
(based on the 2017 version but still a good general overview of the app).
For tech support email songsleuth@wildlifeacoustics.com
Song Sleuth is a bird song identification assistant, created by Wildlife Acoustics, Inc and launched in February 2017. With just a couple of taps your iPhone will suggest what species of bird is singing. The app covers over 200 of the most frequently heard species of birds in North America, and includes a full set of reference recordings as well as information about each species' appearance, habits, and status.
It is designed as a learning tool, to help introduce people to the wonderful world of bird songs.
Quick tips to get the most out of Song Sleuth
get the clearest recording you can, with the target sound isolated from other sounds, and with a half-second or more of typical background noise at the beginning of the recording (and it works best with live birds outdoors, not so well with playback of recorded sounds indoors)
filtering the sound by zooming in on the frequency of the target sound (spreading your fingers top to bottom) will help isolate the sound
cropping (or trimming) a recording to cut out extraneous sounds helps to get the correct ID
shorter recordings are actually better than long (but you can make a long recording and then crop it)
It's a collaboration between you and the app, don't expect perfect accuracy on the first try, and remember that the app does not attempt to identify short chips and squeaks
Enjoy it, learn from it, and let us know how it's working