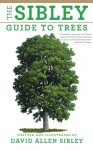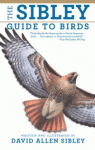 The Sibley Guides series began with the publication of The Sibley Guide to Birds in 2000, and since then has expanded to include four additional books on birds and, in 2009, The Sibley Guide to Trees. This website presents some of my ongoing efforts to identify and understand the birds and trees of North America.
I've been watching and drawing nature for most of my life, with a heavy emphasis on birds until about seven years ago. I consider myself a scientific illustrator and the goal of most of my art is to reveal the larger patterns and systems of nature by learning what makes each species different from (and similar to) other species. I hope you'll join in this pursuit of knowledge and share the pleasure of discovery. There are still so many mysteries to solve and things to discover all around us, and the opportunities for learning never end.
I have written and illustrated a number of books, listed below. Clicking on any title will lead to a page with more information about that book.
Author and illustrator:
The Sibley Guide to Trees, 2009
The Sibley Field Guide to Birds of Eastern North America, 2003
The Sibley Field Guide to Birds of Western North America, 2003
Sibley's Birding Basics, 2002
The Sibley Guide to Bird Life & Behavior, 2001
The Sibley Guide to Birds, 2000
The Birds of Cape May, 1993; revised edition in 1997
Illustrator:
Bright Wings, 2009
Atlas Of The Breeding Birds Of Nevada, 2007 (cover)
Birds of Denali, 2002
The Wind Masters, 1995
Hawks in Flight: The Flight Identification of North American Migrant Raptors, 1988
The Atlas of Breeding Birds in New York State, 1988
Hawkwatch: A guide for beginners, 1986
Tales of a Low-Rent Birder, 1986
Writing:
Arctic Wings: Birds of the Arctic National Wildlife Refuge
Arctic National Wildlife Refuge: Seasons of Life and Land
and many magazine articles